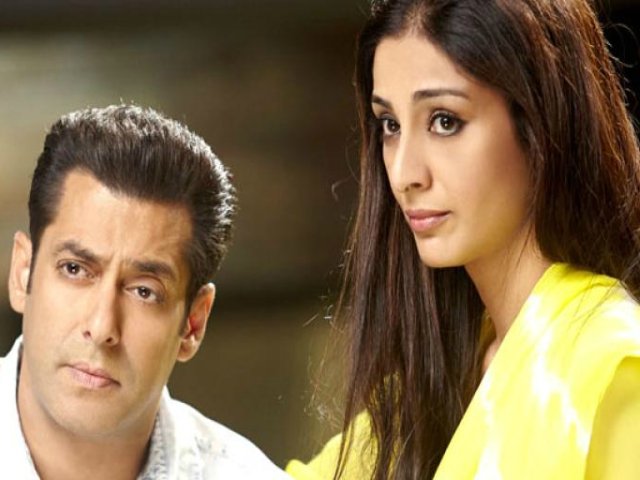 ---
In October 1998, the cast of Hum Saath Saath Hain, including Salman Khan, Sonali Bendre, Saif Ali Khan, Neelam Soni and Tabu, went hunting.

While Sonali, Saif, Neelam and Tabu had been acquitted due to lack of evidence, Salman was sentenced to a two-year imprisonment. The 52-year-old actor had shot and killed two blackbucks, reported Pinkvilla. 

The actor was later released on bail.

https://www.instagram.com/p/BfGh8WMAXCe/?hl=en&taken-by=tabutiful

In recent development, an eyewitness has claimed that it was, in fact, Tabu who enticed Salman to pull the trigger. In an earlier interview, Salman revealed that he was not the one to shoot the blackbuck. He said, "I was not the one who shot," and refused to name the person who did.

https://www.instagram.com/p/BNbcM_XAK43/?taken-by=simi_garewal

While many Bollywood celebrities have come forth to support the Bajrangi Bhaijaan actor, Simi Garewal had something slightly different to say. In a tweet, Simi stated that Salman did not shoot the animal and he was "protecting someone for silly, emotional reasons."


Of one thing I am dead sure..@BeingSalmanKhan would NEVER EVER harm any animal. He loves them too much. The real culprit should be exposed. 20 years is too long to bear someone else's cross..

— Simi Garewal (@Simi_Garewal) April 5, 2018
The charity, the generosity etc of @BeingSalmanKhan is irrelevant here. What is all-important is the fact that he did NOT pull the trigger! He did NOT commit the crime. He is protecting someone for silly emotional reasons. Even at a HUGE cost to himself. https://t.co/aJLdn129WH

— Simi Garewal (@Simi_Garewal) April 6, 2018


She further questioned if the "real culprit" has a conscience or not.


Just wondering...does the person @BeingSalmanKhan is 'protecting' have NO conscience??..

— Simi Garewal (@Simi_Garewal) April 6, 2018
This article originally appeared on Pinkvilla.
Have something to add to the story? Share in the comments below.
COMMENTS (1)
Comments are moderated and generally will be posted if they are on-topic and not abusive.
For more information, please see our Comments FAQ