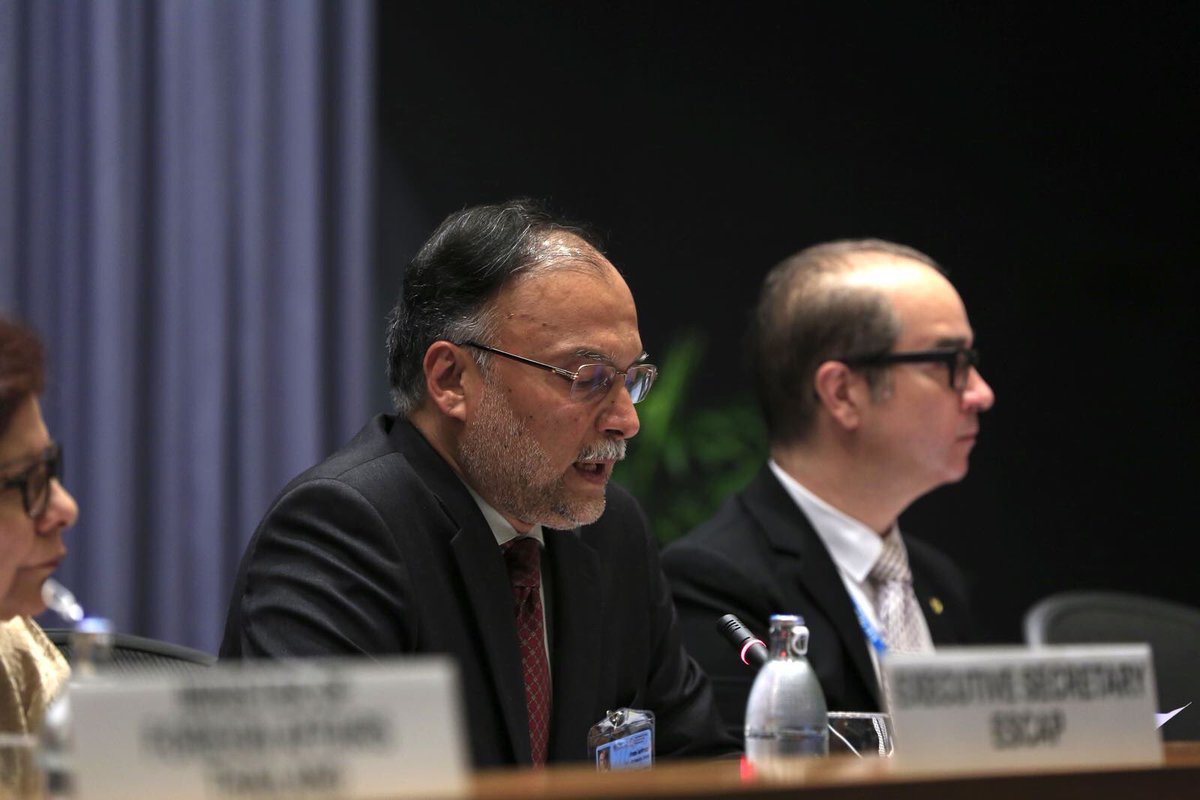 ---
Minister for Interior Ahsan Iqbal on Saturday, referring to a recent incident in Khanewal, said the Chinese are 'guests' working in Pakistan for the development of the country, Express News reported.

"The China-Pakistan Economic Corridor (CPEC) is this country's best chance for development and growth," said the interior minister while talking to media-persons on Saturday.

Iqbal said, "The enemies are losing sleep over this."

PML-N will decide Chaudhry Nisar's political future in the party: Ahsan Iqbal

The interior minister also warned against efforts by 'the enemy' to damage Pakistan's relations with China and CPEC.

On a recent scuffle between Chinese nationals and police in Khanewal district of Punjab, the minister said Chinese workers and engineers were playing a role in Pakistan's progress and development.

"CPEC is an opportunity of the century for Pakistan. Chinese workers and engineers are playing a role in Pakistan's development and they are our guests. However, they should also respect the Pakistani law," the minister said, adding that 'the enemy' was restless at the prospects and enormity of CPEC and was conspiring to derail it.

He said law should take its course when such incidents take place and they should never impact two countries' relations.

The minister even urged the religious parties and groups to not play in the hands of the enemies that want to present Pakistan as a religious fanatic state.

Pakistan pressurised to house Afghan refugees: Ahsan Iqbal

"A government is going to complete a five-year term for the second time in the country's history and it is our duty to ensure peaceful elections and transfer of power," the interior minister said.

"We have to prove to the world that we are a peaceful and democratic nation. These sit-ins are damaging not only our development process but also our image in the world," the minister said referring to the sit-ins by a religious group at Faizabad last year and now in Lahore.

The minister said some elements were using sensitive religious issues like Khatm-e-Nabuwat for politics.

"Making religion a political slogan and using it for elections is not in the interest of the country … It's like playing with fire and explosives. I would urge all parties to not spread hate against others and let political temperature get out of control," he said, adding that last year's Faizabad sit-in could have instigated country-wide sectarian violence if it had been allowed to continue for a few more days.