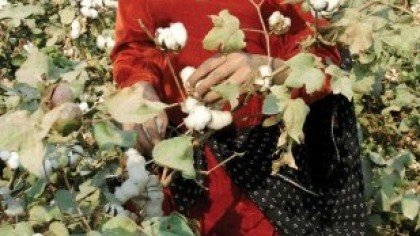 ---
FAISALABAD: Australian cotton expert Dr Neil Forrester has said that a shortfall in cotton production and its import is costing about a billion dollars to Pakistan every year.

He was speaking to the participants of a seminar on "Biotech Cotton in Pakistan" via satellite link at the National Institute for Biotechnology and Genetic Engineering (NIBGE), Faisalabad on Thursday.

In order to meet rising demand of the local textile industry, it is right time for Pakistan to acquire latest cotton technologies, otherwise the economic cost of imports would continue to rise, he said.

He pointed out that Pakistan needs to enter into mainstream science with enforcement of Intellectual Property Rights (IPR). Otherwise, the nation will be left behind India and other major economies where biotechnology is already creating significant gains for individual farmers as well as national economies.

He was of the view that low Bt toxin and poor gene expression in Bt cotton seeds could cause problem for Pakistan's cotton crop.

Test reports from Pakistani laboratories indicate that local varieties approved for commercialisation fall well below optimum standards, he said.

He asked the scientists to seriously take up the issue of resistance development in pink bollworms in the Indian state of Gujarat, which is likely the result of using substandard technology.

Shahid Hussain Raja, the Additional Secretary, Ministry of Food and Agriculture informed the seminar that the government is trying hard to improve the IPRs and the legal framework so that the private sector feels comfortable in investing in agriculture.

Seed Act and Plant Breeders Rights Act are under consideration in parliament and hopefully these would be passed soon, he added.

He pointed out that the government had signed a Memorandum of Understanding (MoU) with Monsanto in April on hopes "we will be able to get state-of-the-art technology and achieve sustainable cotton cultivation and yields."

He believed that latest technology will help in establishing a sustainable agriculture system with reference to cotton and other crops in the future.

Earlier, Dr Yousaf Zafar, the Director General of Pakistan Atomic Energy Commission (PAEC) explained the developments and efforts made so far to improve cotton seed varieties.

He suggested that a national resistance management plan should be started so that biotechnology issues can be managed and regulated.

Published in th e Express Tribune, May 28th, 2010.
COMMENTS
Comments are moderated and generally will be posted if they are on-topic and not abusive.
For more information, please see our Comments FAQ