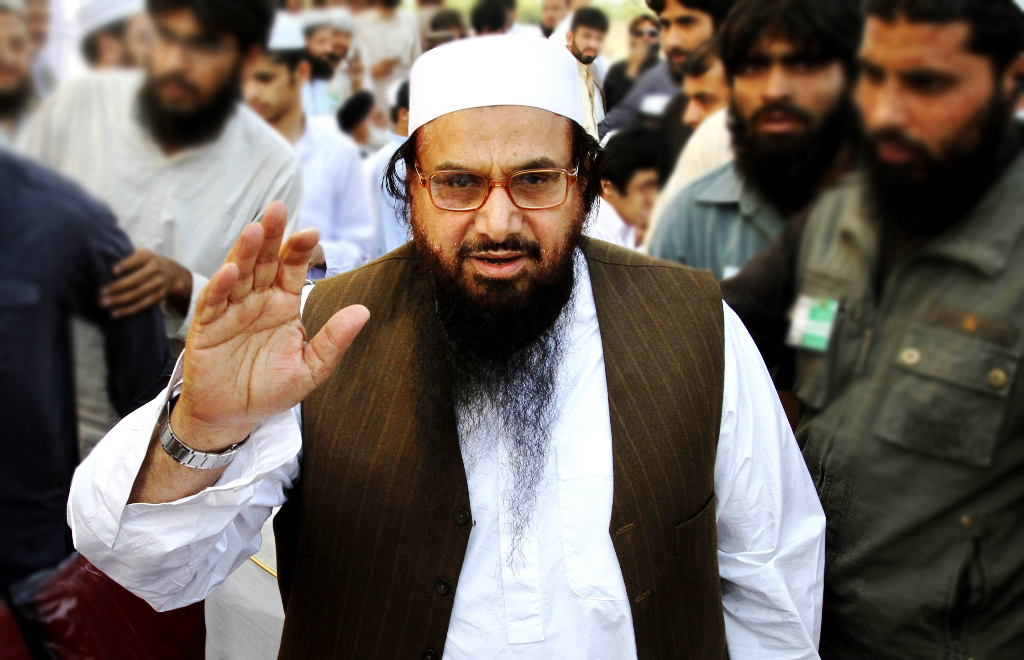 ---
KARACHI: The United Nations Security Council (UNSC) on Tuesday released an updated list of terrorist individuals and entities out of which 139 entries stem from Pakistan.

The list includes names of globally designated terrorists – ranging from al Qaeda chief Ayman al Zawahiri to Tehreek-e-Taliban (TTP) commander Maulana Fazlullah apart from Lashkar-e-Taiba (LeT) chief Hafiz Saeed, infamous mafia don Dawood Ibrahim Kaskar and the Haqqanis.

It highlights names of terrorists that have lived in Pakistan, used Pakistani soil for their operations or have been collaborating with a terror group operating from within Pakistan.

US designates Hafiz Saeed's MML as LeT affiliate in FTO list

Al Qaeda chief Zawahiri who was a former operational and military leader of Egyptian Islamic Jihad (EIJ) and the closest associate of Osama bin Laden tops the list. UN data states that he is believed to be hiding in the border area between Pakistan and Afghanistan along with his aides who have been named in the list as well.

LeT Chief Saeed has been listed as an individual also wanted by the Interpol for his alleged involvement in terrorist activities. According to UN data, his deputy Zafar Iqbal who was in charge of finances for LeT and Jamat-ud-Dawa (JuD) in 2010, director of its education department and in-charge of the medical wing has also been named.

Zakiur Rehman Lakhvi, the LeT chief of military operations who has also been associated with al Qaeda for participating in the financing, planning, facilitating, preparing and perpetrating violent acts according to UN data is placed on the terror list and has an Interpol warrant issued against him.

US declared MML LeT affiliate at India's behest: party leaders

Dawood Ibrahim also has Interpol warrants issued against him. According to UNSC data, he is an Indian national who has allegedly held several Pakistani passports. UN claims that he resides in Defence Housing Authority, Karachi.

Terror entities found on the list that were allegedly based in Pakistan comprise of Afghan Support Committee, Al Rashid Trust, Al Akhtar Trust International, Al Haramain Foundation, Emarat Kavkaz, Haji Bashir and Zarjmil Company Hawala, Haji Khairullah Haji Sattar Money Exchange, Haqqani Network, Harkatul Mujahideen, Jaish-e-Mohammed, Jamaatul Ahrar, Khaitiba Imam Al Bukhari, Lashkar-e-Jhangvi, Rabita Trust, Rahat Ltd, Revival of Islamic Heritage Society, Roshan Money Exchange, TTP, Ummah Tameer e Nau and Wafa Humanitarian Organisation.
COMMENTS (4)
Comments are moderated and generally will be posted if they are on-topic and not abusive.
For more information, please see our Comments FAQ