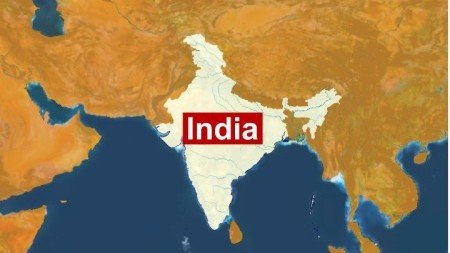 ---
ANDHRA PRADESH: A couple, who had eloped and married, was stoned to death in what appears to be a case of honour killing in Andhra Pradesh's Nizamabad district.

An angry mob of people in Krishnajivadi village rained stones on the couple after tying them to a pole, police said on Thursday, according to an Indian news wire agency IANS.

The incident occurred late on Wednesday night in the Telangana region, about 250 km from Hyderabad.

Sunkara Srinivas, 32, belonging to a Scheduled Caste and 22-year-old Swapna Reddy, belonging to an upper caste, had eloped and married six months ago.

Swapna's family was against the marriage as Srinivas was from a lower caste and already married. He had two children from his first wife.

The newly married couple lived in Hyderabad for sometime where  Srinivas was working as a computer operator in a private firm. They returned to the village three days ago.

Swapna's relatives called the couple on the pretext of discussing some issues. Following an argument, they started thrashing Srinivas and when Swapna tried to protect him, they attacked her as well.

The couple was then tied to a pole and the attackers, numbering about 30, pelted them with stones until they died.

Police have registered a case and arrested three people.

Another morbid honour killing story gripped India last month when a 22-year-old a New Delhi–based journalist Nirupama Patha was allegedly murdered by her own mother because she wanted to marry a fellow journalist who belongs to a lower caste.

The family claimed that Pathak had killed herself and lodged a case against her boyfriend for rape and abetting suicide.

However, the post mortem results revealed that Pathak had been asphyxiated.

Some reports from India suggest that honour killings are on the rise. At the same time inter-caste marriages have also increased said a report in an Indian newspaper, The Times of India, earlier this year.

According to its statistics, there were 4,750 inter-caste marriages involving dalits in 2008-09, while the number was marginally lower at 4,205 in 2007-08. In 2006-07, this number stood at 3,945.

Published in the Express Tribune, May 28th, 2010.
COMMENTS (1)
Comments are moderated and generally will be posted if they are on-topic and not abusive.
For more information, please see our Comments FAQ