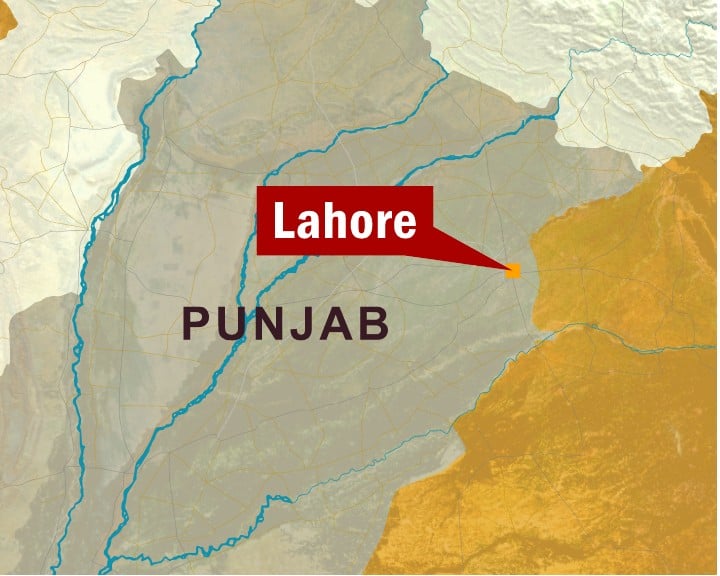 ---
KARACHI: Only three out of the 35 district nazims accused of embezzling public funds in excess of Rs94 billion have been charged with corruption.

Twenty eight of the accused officials belong to the Pakistan Muslim League-Quaid while the remaining seven are either independent candidates or members of the Pakistan People's Party (PPP).

A report compiled by the Anti-Corruption Establishment (ACE) confirms that 53 corruption cases were registered against chairpersons and secretaries of the Citizen Community Board (CCB) established under the local government during the 2005-2009 tenure.

In October, 2009 the Punjab government directed the ACE to register cases against nazims and officials accused of corruption in 58 special audit reports.

Director-General (ACE) Kazim Ali Malik subsequently instructed regional directors to register cases and First Information Reports (FIRs) in accordance with the chief minister's order before sending all case files to the Chief Minister's Secretariat.

In January 2009, the Punjab government officially accused 35 nazims on the basis of the reports submitted by the auditor-general of Pakistan (AGP). In his report, the AGP stated that irregularities amounting to Rs114.57 billion out of the total audited budget of Rs317.05 billion were detected.

The AGP maintained that the audit reports did not categorically state that corruption, embezzlement or misappropriation had occurred. The irregularities could have emerged from procedural omissions, commission errors or expenditures incurred beyond legal appropriations.

Based on the AGP's reports, the Punjab government directed ACE (Punjab) to investigate and take legal action against the accused district nazims.

All 58 reports were referred to the ACE. The investigations were suspended when governor rule was imposed in February, 2009.

ACE records show that three cases were registered in Lahore, 32 in Multan, 11 in Faisalabad, two in Rawalpindi, three in Bahawalpur and four in Sargodha.

Once the Punjab government was restored cases were registered against 55 officials.

Farrukh Altaf of Jhelum, Mian Mumtaz Ahmed Matyan of Bahawalnagar and Rafiq Haider Khan Laghari of Rahim Yar Khan were charged with corruption and misappropriation.

A committee was constituted in July 2009 to pursue and expedite these cases before the end of the local government's tenure in October.

A seven-member committee was formed under Dost Muhammad Khosa which included Law Minister Rana Sanaullah and Finance Minister Tanveer Ashraf Kaira.

Instead of organising meetings to ascertain facts, the committee pushed to prosecute the accused.

A senior government official, requesting anonymity, told The Express Tribune that Pakistan Muslim League-Nawaz's (PML-N) government had made tall claims of good governance, transparency and eradication of corruption but had now stopped short of its own stated mission.

Tariq Bashir Cheema, former nazim of Bahawalpur, stated that the Punjab government had launched a media campaign as soon as it was sworn in to highlight the corruption of the district nazims. Two years later Mian Shahbaz Sharif had failed to provide substantial evidence to support these accusations of corruption.

He added that the Punjab government is now trying to conceal the issue to save itself from embarrassment and criticism.

Farrukh Altaf said that PML-N had attempted to malign their political opponents and divide PML-Q through their media campaign. He added that the Punjab government had blocked funds for the district government before they launched their media campaign to harass nazims.

Rafiq Haider Khan Leghari alleged that the Punjab government wanted to get rid of the local government system through its campaign adding that when the government could no longer substantiate these allegations they accused three nazims in an attempt to retain some credibility.

Pervaiz Rasheed, spokesperson for the Punjab government stated that the allegations were not leveled by the PML-N but through the audit reports of the AGP. He stated that the report is a public document and was published in newspapers as well.

He rejected allegations of political victimisation stating that any person misusing public funds had to be held accountable. He stated that the actions of the nazims themselves were enough to implicate them.

Pervaiz Rasheed stated that the cases were still being processed and all corrupt nazims will be prosecuted.

Published in the Express Tribune, May 28th, 2010.
COMMENTS
Comments are moderated and generally will be posted if they are on-topic and not abusive.
For more information, please see our Comments FAQ