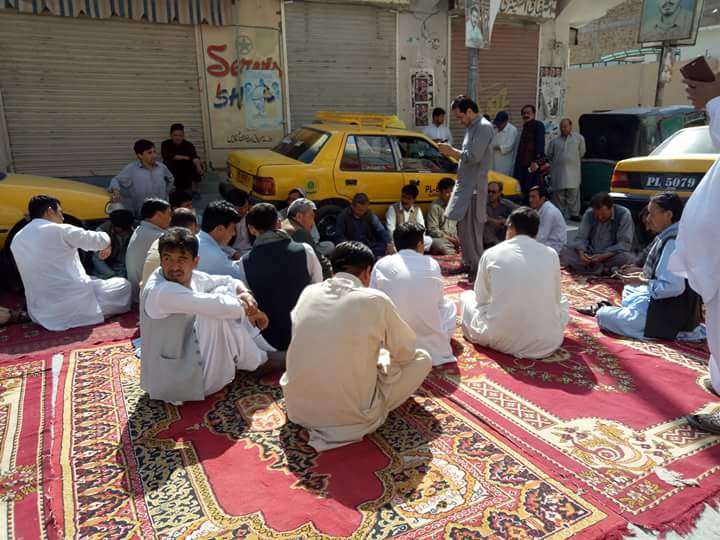 ---
QUETTA: Following a targeted attack in Quetta that killed one and injured another, Hazaras staged a protest to denounce the government's failure to provide security to Balochistan's marginalised community.

Two Hazara men, one of them identified as Nazar, were traveling from Marriabad to Hazara Town on Sunday when unknown assailants on foot opened fire on their vehicle near the Kandahari Bazaar.

The community has asked government to prove its seriousness in the security matters pertaining to the ethnic group.


Balochistan home minister asks stakeholders to help end terrorism


Frequently targeted, the community is restricted to only two neighbourhoods in the Balochistan capital, Hazara Town and Marriabad, which inhabitants sometimes refer to as 'prisons'.

The neighbourhoods are surrounded by paramilitary troops and people have to show their identity card and answer several questions each time they enter and exit.

More than 40 thousand Hazaras are said to have left the country in the wake of violence against their community. Many of them are detained in jails in Indonesia and Malaysia, and about 500 Hazaras are missing, likely to have drowned in the sea.

The most deadly year for the community was 2013, during which at least 11 attacks were reported, resulting in 239 deaths and 400 being injured. Over 59 attacks took place the following year, in which 159 people were killed.
COMMENTS
Comments are moderated and generally will be posted if they are on-topic and not abusive.
For more information, please see our Comments FAQ