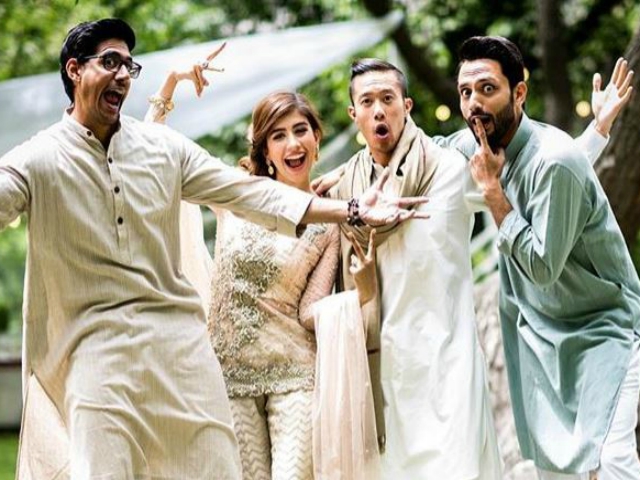 ---
DALLAS, TEXAS: "It was easy for my team to select Chalay Thay Sath to be the first Pakistani film to be screened officially in Hong Kong," said Consul General of Pakistan in Hong Kong and Macau, Abdul Qadir Memon. "One, the film had a Chinese actor, the famous Kent S Leung, as the male lead. Two, the theme of the film had universal appeal. And, three, it was a really good film."

https://www.instagram.com/p/BRBwwf9hqWg/?taken-by=chalaythaysaath

It appears that Memon made the right choice. Director Umer Adil's Chalay Thay Sath played to a full house at the Hong Kong Arts Centre in the city's tony Wan Chai district on March 20, 2018.

"I was not surprised to see that all the 121 seats in the theater sold out very quickly," commented Hong Kong resident Frida Khan. "People in Hong Kong watch Pakistani films and television programs online, very regularly, and have a great interest in the new wave of Pakistani films."

https://www.instagram.com/p/BQYlrnCg3Wf/?taken-by=chalaythaysaath

The interest is not limited to expatriates of South Asian origin. The audience at the screening represented an equal mix of South Asians and Chinese filmgoers. A number of people had to be turned away from the screening that attracted more viewers than the venue could accommodate.

https://www.instagram.com/p/Bgb5By2ndG5/?taken-by=chalaythaysaath

Leung who was unable to make it to the premiere shared his feelings about the screening in a multi-lingual video message. "I am super excited about the screening in Hong Kong and very grateful to the consulate for organising the event," he said.

https://www.instagram.com/p/BTQ5ZKwBJLb/?taken-by=chalaythaysaath

Chalay Thay Saath tells the coming-of-age story of six young friends who embark on what ends up becoming a journey of self-discovery, liberation, growing up, intellectual awareness and spiritual awakening. The film features a romance between a young, adventurous Pakistani doctor Resham (Syra Shahroze) and Adam (Leung), an innocent, young visitor from China.

Set in the scenic northern areas of Pakistan, the film tells its story in a simple, understated and sensitive manner, aided by a very capable cast that includes Zhalay Sarhadi, Mansha Pasha, Osama Tahir, Faris Khalid, Behroz Sabzwari and Shamim Hilaly.

https://www.instagram.com/p/BSzEQExB5Kh/?taken-by=chalaythaysaath

"I am very pleased with the successful screening of Chalay Thay Saath in Hong Kong," Adil stated beaming with pride. "We need to expand the market of Pakistani films outside of the country. Films that are made well and have international appeal will help us conquer markets heretofore unknown to us. I am encouraged by the enthusiasm of Hong Kong audience. They came to see my film on a weeknight and stayed afterwards for the question and answer session. I believe that Hong Kong, along with many other countries, represents a large and untapped market for Pakistani cinema."


Impressed by the success of the screening, the consulate plans to bring more films to region. "The Pakistani film industry is undergoing a renaissance and producing some very good films," contends Memon. "Pakistani missions, all over the world, need to do their part to support the fledgling industry."

Have something to add to the story? Share in the comments below.
COMMENTS
Comments are moderated and generally will be posted if they are on-topic and not abusive.
For more information, please see our Comments FAQ