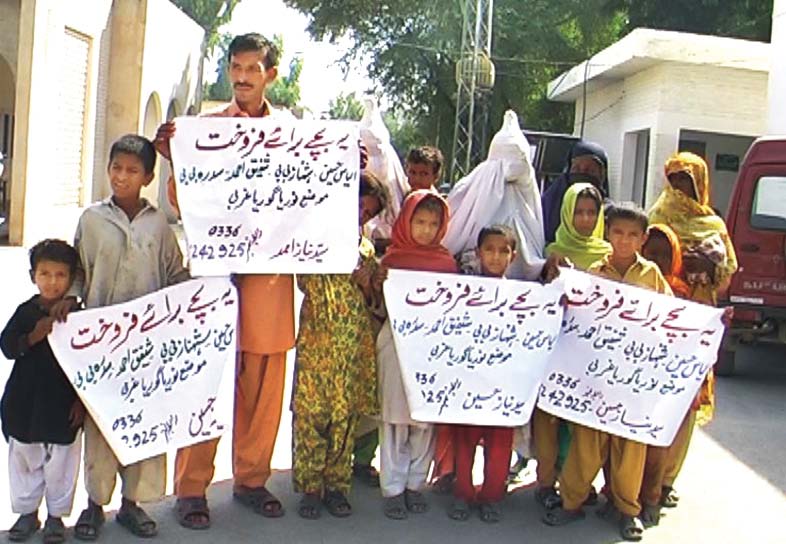 ---
KARACHI: Little did Amir Shahzad's father know that the advice he gave him as a child would land his curious son in the US one day.

The 18-year-old student of Intermediate and a resident of Korangi has won a trip to California to participate in the INTEL International Science Fair where his project titled 'Dyeing of Wool and Polyamide Substrates With Extracts of Natural Sources' will be on display.

Amir received a national prize for the same science project in Lahore earlier this year, following which he was selected to participate in the international fair. According to his former teachers at The Educators Darus Salam School, where he did his Matriculation from, it is his natural curiosity in scientific matters that has helped him accomplish this. "With the meagre resources Amir's family had and the ordinary neighbourhood school he attended, it is less likely that he would have achieved this opportunity," said one, referring to the government's lack of interest in pushing talented students from low-income neighbourhoods.

The teachers also highlighted his wide interest in the world around him. He loves music and also sings well, writes Urdu poetry and is quite a talented artist.

Elaborating on his science project and discussing his interest in natural dyes, one of his teachers Naushaba Burney recalls a story Amir once shared about a tree in his village.

"His father had warned him not to walk or play under a certain tree outside his house especially during the monsoon season. It was because when it rained, the leaves of the tree produced a certain colour that would leave permanent stains on his clothes when he stood under it," Burney recalls Shahzad saying. That warning left Amir curious.

In fact, he would ask questions about everything around him; he was a very observant student in school, said Burney, who also highlighted Amir's interest in music and Urdu poetry.

Today, Amir is an Intermediate pre-engineering student at the DHA Degree College. His two-year programme at this private college is partially being financed by his two elder brothers, who are tailors by profession, and by a private donor.

The ambitious Amir, who left for the US Wednesay after sitting his last Intermediate exam on Tuesday, wants to study to become a Charted Accountant - provided he continues to receive the financial aid from the private donor. He is also hoping to win the INTEL International Science Competition and earn a scholarship in the US. "If given the opportunity, Amir is likely to go far," said Burney.

Published in the Express Tribune, May 28th, 2010.
COMMENTS
Comments are moderated and generally will be posted if they are on-topic and not abusive.
For more information, please see our Comments FAQ