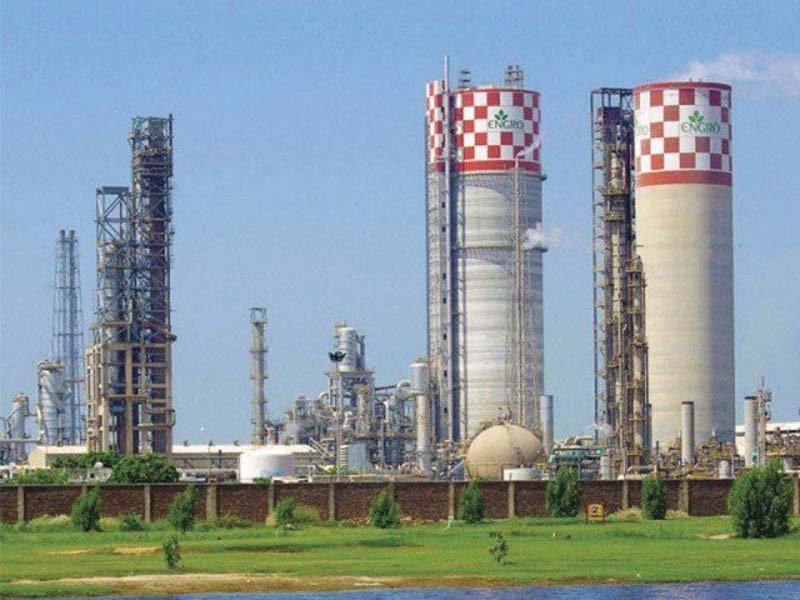 ---
KARACHI: Engro Corporation - a leading group of companies in Pakistan - has announced to invest a fresh Rs3.03 billion into its subsidiary Engro Polymer and Chemicals Limited (EPCL) as it looks to expand its chemical production plants by 2020.

The conglomerate said it would make the new investment into its subsidiary through subscribing to its (EPCL) right shares at a maximum price of Rs30 per share, according to a notice sent to the Pakistan Stock Exchange (PSX) on Thursday.

In addition to this, the parent company may invest another Rs1.81 billion in EPCL's right shares in case other shareholders decide not to subscribe to the right shares offered to them in proportion to their current shareholding.

EPCL's share price hit the upper limit of 5%, or increased Rs1.63, and closed at Rs34.33 with 28.26 million shares changing hands at the PSX.

Engro Corporation's share price surged 0.40%, or Rs1.25, to Rs310.74 with 792,300 shares changing hands.

Engro Corporation Company Secretary Faiz Chapra said in the notice sent to the PSX that "the board of directors approved an investment of up to an amount of Rs3.034 billion in Engro Polymer and Chemicals Limited by subscribing to the company's (Engro Corp's) entitlement to ordinary shares of EPCL during the proposed EPCL Rights Issue process (as and when announced by the board of directors of EPCL), at a maximum price of upto Rs30 per ordinary share."

In the event other shareholders renouncing their entitlement to the proposed EPCL Rights Issue, Engro Corporation is authorised to invest additional Rs1.81 billion to also subscribe to the renounced rights issues, he added.

Earlier, EPCL announced expanding production capacity of PVC chemical, which is used to make numerous plastic products of everyday use, including credit cards, toys and construction material like water and sewerage pipes.

EPCL, which remains the industry leader in the plastics product sector with 73% market share in Pakistan, disclosed plans of adding a new production line of PVC following significant increase in demand of the chemical due to boom in construction activities.

The firm announced investing over Rs10 billion for expansion of other plants as well including those producing VCM (raw material for PVC) and caustic soda and for upgrading its captive (gas-fired) power plant having an installed capacity of 59 megawatts.

The company, which is a part of Engro Corporation and Dawood Hercules, said its board of directors has approved investment of Rs10.3 billion for expansion and debottlenecking at various production lines. The firm would add a new PVC plant with a capacity of 100,000 tons (taking total capacity to 295,000 ton per annum) and increase production of VCM (the raw material) by 50,000 tons through debottlenecking of the existing plant by third quarter of 2020.

Out of a total capital expenditure of Rs10.3 billion, the company would spend Rs7.6 billion on addition and debottlenecking of PVC and VCM chemical plants that would be arranged through issuance of right shares of approximately Rs5.4 billion and Rs2.2 billion through debt.

"Other capital expenditure of Rs2.7 billion, funded through internally generated cash and debt, would be spent on a new production line for caustic flaker with installed capacity of 20,000 tons per annum.

Published in The Express Tribune, March 30th, 2018.

Like Business on Facebook, follow @TribuneBiz on Twitter to stay informed and join in the conversation.