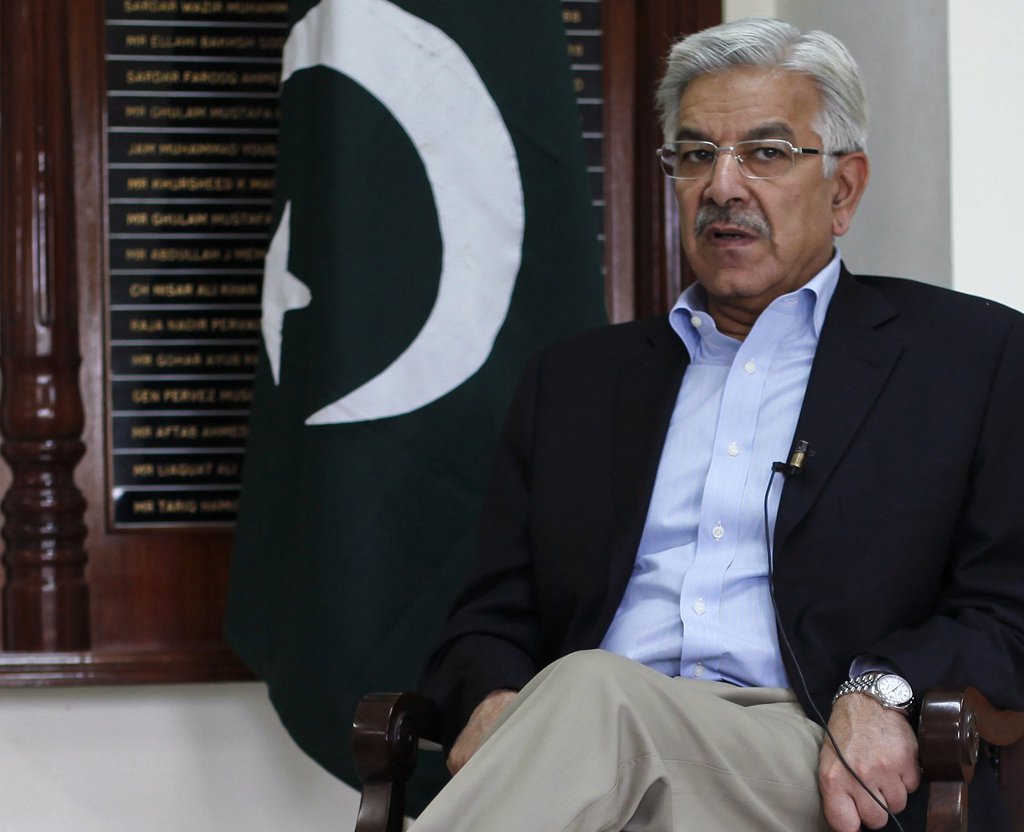 ---
ISLAMABAD: Pakistan on Tuesday called for exerting 'collective pressure' on the Afghan Taliban and other insurgent groups in order to bring them to the negotiating table.

The statement came from Foreign Minister Khawaja Asif who led a Pakistan delegation to the Tashkent Conference on Afghanistan.

Asif told the regional moot that there was need for collective pressure on Taliban to avail this opportunity to shun violence and join the peace process.

Delegates from several regional countries, including Afghanistan, China, Russia, Iran and India, attended the conference in Tashkent to discuss options for reviving the moribund peace process.

Asif stressed the need for a regional approach for lasting peace and stability in Afghanistan and the whole region. He appreciated Uzbekistan and its leadership on this regional initiative for peace in Afghanistan and for cooperation on counter-terrorism.

The foreign minister said Pakistan had consistently called for resolution of the Afghan conflict through a political settlement. He said that bringing Taliban to the dialogue table and establishing peace and stability in Afghanistan was a shared responsibility of the international community.

In February, Afghan President Ashraf Ghani announced a fresh initiative, inviting the Afghan Taliban for unconditional talks with an offer to recognise them as political entity. The Taliban have not yet responded to the offer. However, it is anticipated that they might be considering Ghani's overtures.

Taliban openly active in 70 per cent of Afghanistan, reveals BBC study

Asif reiterated Pakistan's support for Afghan president's national peace and reconciliation plan unveiled during the Kabul process meeting on February 28 and his offer of peace talks to the Taliban under an Afghan-led and Afghan-owned process.

He, however, expressed concerns over unchecked proliferation of Da'esh and a phenomenal increase in the drug production in Afghanistan. He called for cooperation between Afghanistan and its neighbours to prevent cross-border movement of terrorists and criminal networks.

The foreign minister said that Pakistan's proposal entitled 'Afghanistan-Pakistan Action Plan for Peace and Solidarity' was aimed at developing mechanisms for bilateral cooperation in security, counter-terrorism, border controls and smooth return of Afghan refugees to their homeland.

On the margins of the Tashkent Conference, Asif called on Uzbek President Shavkat Mirziyoyev. The two sides reaffirmed commitment to continue efforts for deepening bilateral relations through concrete cooperation in trade, economy, defence and cultural fields.

Asif also held bilateral meetings with Turkish Foreign Minister Mevlut Cavusoglu, EU Foreign Minister Federica Mogherini, Kyrgyz Foreign Minister Abdyldaev Erlan and Chinese Deputy Foreign Minister Li Baodong.
COMMENTS (1)
Comments are moderated and generally will be posted if they are on-topic and not abusive.
For more information, please see our Comments FAQ