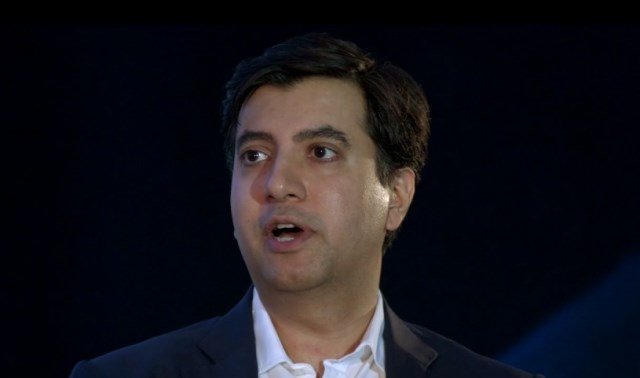 ---
ISLAMABAD: The National Accountability Bureau (NAB) has decided to request the government to place the name of Ali Jahangir Siddiqui, envoy-designate to the United States, on the no-fly list.

The bureau is currently probing a case related to alleged embezzlement of Rs40 billion through the sale of shares of Agritech Limited by Azgard Nine Limited to different financial and government institutions at a higher-than-market price in a bid to settle the outstanding loans of the company.

The decision was made during a meeting at the NAB Headquarters, presided over by NAB Chairman Justice (retd) Javed Iqbal.

NAB believes Siddiqui, a director of Azgard Nine Limited, is a central character in the scam. NAB will also write to the interior ministry that besides Siddiqui, the name of Azgard Nine Chief Executive Officer Ahmed Humayun Shaikh may also be placed on the Exit Control List (ECL).

In the first week of March, the government had announced it would appoint Siddiqui, currently serving as Special Assistant to Prime Minister Shahid Khaqan Abbasi, as ambassador to the US.

NAB grills Ali Jahangir Siddiqui for over an hour

A few days after the decision, NAB served a call-up notice on Siddiqui, asking him to appear before a combined investigation team of the bureau in connection with the Azgard inquiry.

On March 22, Siddiqui appeared before investigators and recorded his statement. He denied involvement in any scam.

In the call-up notice, NAB also alleged that Siddiqui was "syphoning off funds amounting to €23.758 million in 2008 for the purchase of an Italian company, Monte Bello SRL, using a foreign company, Fairytal SRL Sweden, which resulted in a loss to the company and shareholders".

Placing Pakistan on terror financing watch list a bid to destabilise economy: Iqbal

"NAB has decided to write a letter to the interior ministry to place the names of Ahmad Humayun and Ali Jahangir Siddique on the ECL in an inquiry against Azgard Nine Ltd and Agritech Ltd and others," says a statement issued by NAB.

Complaints against Safdar

The meeting also decided to conduct verification of two fresh complaints of "accumulation of assets beyond known source of income" against Capt (retd) Safdar, the son-in-law of former prime minister Nawaz Sharif.

In the first complaint, Safdar has been accused of owning 300 kanals of agricultural land, a 30-kanal plot, a one-kanal house and a flour mill in the Township area of Mansehra, Khyber-Pakhtunkhwa.

NAB has also decided to verify a complaint about the Cabinet Division "doling out Rs9 billion to MNA Capt (retd) Safdar in an illegal manner… out of funds allocated under Prime Minister's Global Sustainable Goal Achievement Programme".

The NAB spokesperson said both fresh complaints against Safdar would be verified, and if any veracity was found, a formal inquiry would be conducted.