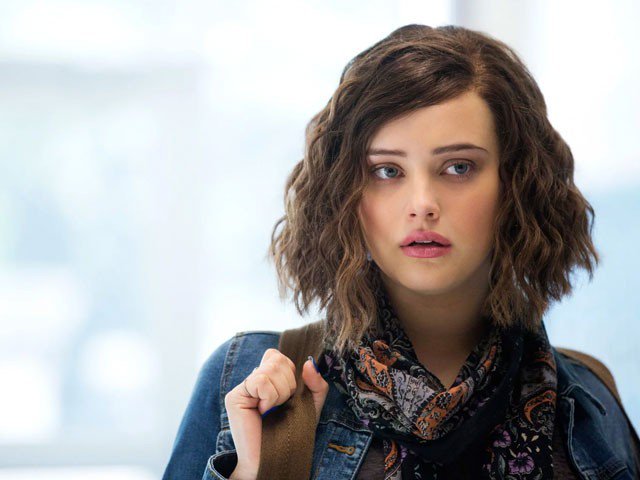 ---
13 Reasons Why, a hit Netflix show in which a teenager commits suicide and leaves behind 13 tapes as clues to what made her do it, has alarmed US mental health experts who fear that it glorifies suicide, a study previously revealed.

While the show's creators insist they are performing a public service, they tread a very fine line between casting light on the second highest cause of death among American teenagers, making them think it is cool to kill yourself.

The extremely controversial teen drama was renewed for a second season but Netflix has decided to address the concerns around the show's dangerous premise with a disclaimer.

Peruvian man commits suicide, leaves behind tapes imitating '13 Reasons Why'

The precept of the show, aimed at teenagers around themes of suicide, rape, substance abuse and self-harm, caused it to receive intense scrutiny and debate, with mental health and suicide prevention groups stating that it was potentially harmful for young viewers.

Critics believe the show managed to break many of the accepted rules for portraying suicide on screen, such as featuring a graphic, prolonged scene of the main character's death and showing the suicide as a force for positive change and catharsis in the narrative.

Netflix's solution to all this is to film a content warning with cast members Dylan Minnette, Katherine Langford, Justin Prentice and Alisha Boe that will air before the show.

"If you're struggling with (self harm) issues yourself this series may not be right for you, or you may want to watch it with a trusted adult," says Alisha Boe in the clip.


The video also links to a resource database for teens seeking help and provides a discussion guide to accompany the series.

13 Reasons Why faced severe criticism after a Peruvian man committed suicide and left audiotapes to those who reportedly drove him to death, in a move eerily similar to the Netflix offering.

Franco Alonso Lazo Medrano, 23, an industrial engineer, jumped from the fourth floor of his apartment building, according to Peruvian media outlet Diario Clarin. He survived the jump but died later at the hospital.

Medrano reportedly yelled, "I can't stand a heartbreak," when he jumped. His mother was allegedly present during the act. Peruvian police reportedly discovered two suicide notes; one to a woman named Claudia and the other a letter listing names of people who caused him to kill himself and for whom he had recorded tapes, according to Refinery29.

Is '13 Reasons Why' glorifying suicide among teens?

The show's co-creator Selena Gomez has also defended it, saying, "I understood that we were going into something that is difficult, but these kids today are so exposed to things that I would never even have comprehended when I was eight."

Soon after, another incident occurred when the father of a dead teenager slapped a lawsuit at Gomez, holding her responsible for his child's death.

John Herndon – who lost his 15-year-old this spring –
claims his daughter Bella was triggered to commit suicide after binge-watching the hugely popular Netflix series.

The Bad Liar singer acts as an executive producer along with her mother Mandy Teefey for the show. The concerned parent threatened to sue Gomez and Netflix for "making a product about people who are hurt and how they can hurt themselves."

Have something to add to the story? Share it in the comments below.