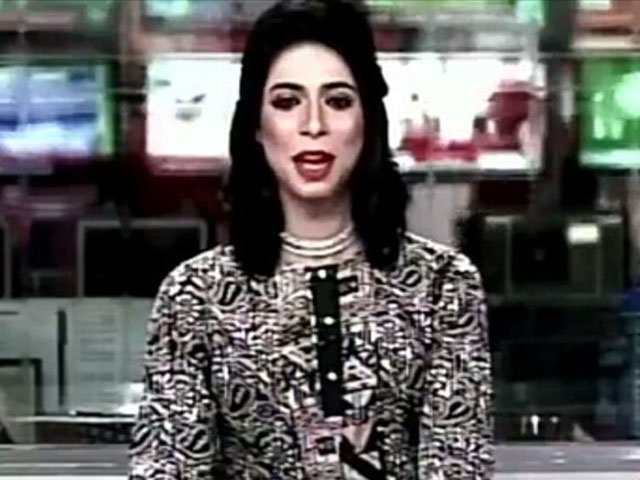 ---
In a rare occurrence, Kohenoor News -- a private television channel --went on-air on Saturday with a transgender person on the screen as a news anchor.



The news soon went viral on social media with many appreciating the move by the media organisation.


#Pakistan first transgender news caster on screen now - Maavia Malik pic.twitter.com/uXJipyrEfL

— Shiraz Hassan (@ShirazHassan) March 23, 2018


Earlier this month, the Senate passed a key bill to ensure the third gender's protection against sexual and physical assaults and harassment.

The Criminal Law (Amendment) (Protection of Rights of Transgender Persons) Act 2017 criminalised a host of offences against the transgender persons and provides for awarding stringent punishments to the perpetrators.

In a first, Pakistan to send trans persons as Hajj volunteers

According to the bill, kidnapping, abducting or inducing a transgender person to have illicit intercourse shall be punishable with life imprisonment and fine.

The bill made the denial of the right to admission to an educational institution punishable with up six-month to two-year imprisonment or fine extendable up to Rs300,000.

Depriving a transgender person from inheriting property shall be punished with 5-year to 10-year imprisonment or with a fine of Rs1 million or both.

Unlawful eviction of a transgender person from any place shall be punishable with up six-month to two-year imprisonment or fine up to Rs100,000.

Here are some of the reactions on the transgender person's appearance on-air:


MashaAllah great move.we must give and provide equal opportunities for them rather they will bagging dancing of the road.They deserve education and to be respected as well. Bravo to this news channel.

— Dr Mehmood Riaz Gill (@drgills73) March 24, 2018
Wahh...that's really nice and impressive.

— Netra Parikh (@Netra) March 24, 2018
They are humans too... If they want to spend their life with respect, we should appreciate rather than make fun of them...

— ☘ (@_khadeejah___) March 24, 2018
Good to see we are finally making some progress.

— Trader Naheel (@Trader_Naheel) March 24, 2018
Great move by Pakistan 👍👍👍

— SULTAN (@sultan_india) March 24, 2018
Good step in right direction. They are human being they have equal rights.

— Zarrar (@ZararSSg001) March 24, 2018


https://twitter.com/Zuhair_PTI/status/977425415034810369


COMMENTS (3)
Comments are moderated and generally will be posted if they are on-topic and not abusive.
For more information, please see our Comments FAQ