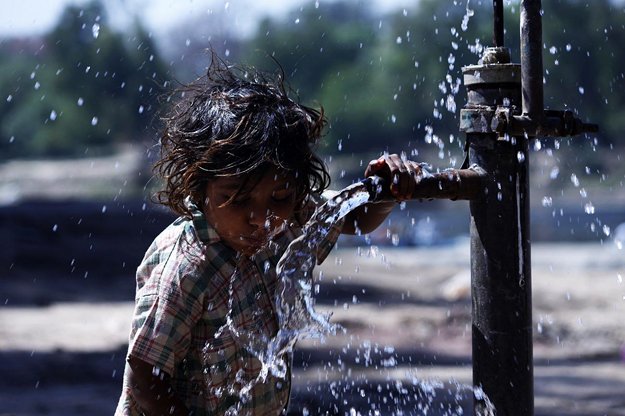 ---
To commemorate World Water Day, 2018, environmentalists, including officials of the ministry of climate change, deliberated over 'Nature for Water' at Barrett Hodgson University in Karachi.

The chairperson of the environmental science department, Dr Syed Shahid Ali, talked about the importance of water day in relation with the Sustainable Development Goals (SDGs) defined by the United Nations.

He elaborated that Pakistan is facing an acute shortage of water due to population increase, lack of water storage reservoirs, unjust use of water in agriculture, untreated industrial effluents and domestic sewage in the water bodies. These factors have resulted in a significant threat to human, animal and marine life.

Ministry of Climate Change National Ozone Unit's National Programme Manager Ziaul Islam spoke about the impact of climate change and environmental degradation in Pakistan. He quoted figures given by the World Bank regarding cost of environmental degradation, which reached Rs900 billion in 2009, as compared to earlier estimates of Rs365 billion per year by 2006.

World Water Day: Preserve nature to solve water issues

Islam, who was instrumental in the promulgation of the Pakistan Environmental Act in 1997 which attempts to implement some measures of environmental controls, said that due to the 18th Amendment and delegation of powers to the provincial assemblies, environmental protection has become a provincial issue and now the provinces are supposed to make and implement environmental protection laws.

On the issue of water scarcity and Pakistan becoming a water stressed country, he emphasised on the need to build new dams and reservoirs. He contended that dam building was politicised to such a degree that various provincial assemblies passed resolutions against the building of new dams. In his opinion, a technical issue has been politicised and it should now be brought back to the technicians to be sorted out.