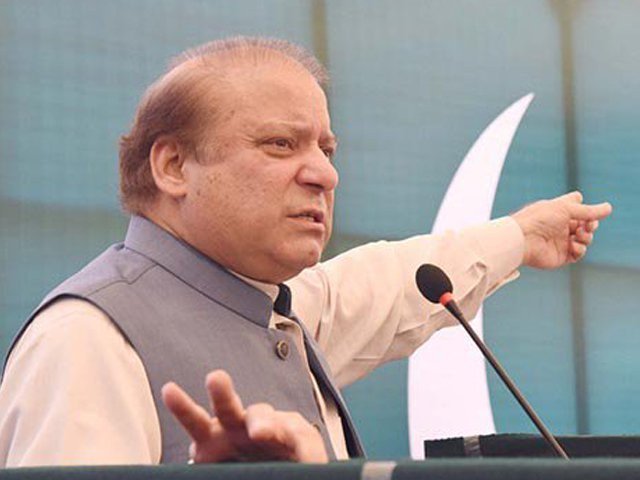 ---
Islamabad High Court (IHC) has sent out notices the federal secretary for Ministry of Information as well as the Pakistan Electronic Media Regulatory Authority (Pemra) and other organisations over airing anti-judiciary speeches given by former premier Nawaz Sharif.

The court has directed the respondents to submit a written response in 10 days.

IHC's Justice Aamer Farooq heard the request filed by Advocate Shahbaz Ali against authorities that aired the former premier's anti-judiciary speeches.

'Ridiculing' judiciary: Contempt hearing against Sharifs today

In the request, the counsel stated the speeches being made by former premier Nawaz as well as other influential people were undermining functions of government departments, urging the top judiciary to take notice of the issue.

Speeches against the top judiciary and its departments affect the check-and-balance power of the courts, the complaint said, asking Pemra as well as other organisations to stop airing such content.

IHC then notified the respondents in the application and adjourned the hearing till April 17.

Separately, the Lahore High Court (LHC) has formulated a full bench to address the issue of Nawaz's anti-judiciary statements.

Justice Mazahar Ali Akbar Naqvi will be heading the bench. Other members include Justice Shahid Bilal Hassan and Justice Atir Mahmood.

The full bench was formed after Advocate Amina Malik submitted a petition in LHC, stating that a number of cases regarding anti-judiciary statements are underway in the court.

It is an important matter, and a larger bench needs to be formed to address the issue.

LHC will be hearing petitions filed against the former premier's anti-judiciary speeches on April 2.




COMMENTS (1)
Comments are moderated and generally will be posted if they are on-topic and not abusive.
For more information, please see our Comments FAQ