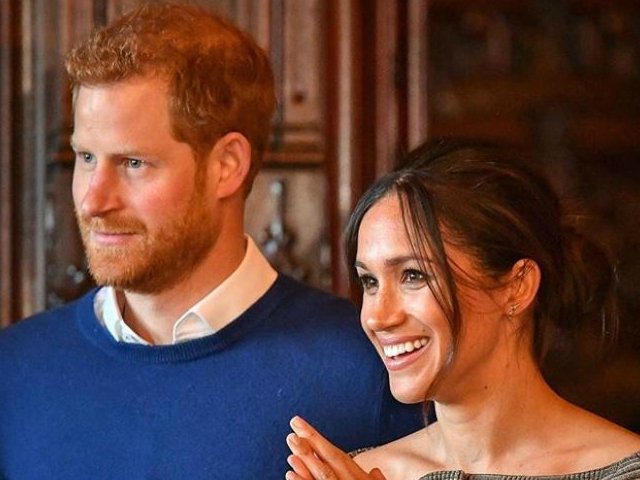 ---
The world of glamour is one where love stories don't last for too long. And all hell breaks loose when fans' favourite celebrity couples break up. However, some of the most beautiful love stories have had unpredictable starts. Giving the complete credit to fate, here is a list of five celebrity couples - compiled from Pinkvilla - who met on blind dates.

1. Prince Harry and Meghan Markle




In the couple's first interview together, the Suits actor revealed that they met on a complete blind date which was set up by Prince Harry's childhood friend. The royalty added, "I was beautifully surprised when I walked into that room and saw her there." The couple is set to tie the knot on May 19, 2018.

2. Tom Brady and Gisele Bundchen




One of Hollywood's most good-looking couples were also a product of a blind date. In an interview, American football player Brady confessed that one of his friends pushed him to go on the date just weeks after his split from Bridget Moynahan. Brady said, "My friend told me that he knew a girl version of me." He then got married to supermodel Gisele three years after their first date.

3. Tristan Thompson and Khloe Kardashian




On Keeping Up with the Kardashians, the 33-year-old reality TV star revealed that she was set-up to meet Thompson. "I was at Bel-Air hotel and Thompson came for dinner. My friends introduced me to him and ambushed me to go on a date. We just connected." The couple is now expecting a baby together.

4. Adam Shulman and Anne Hathaway




In 2008, Shulman and The Princess Diaries actor were also pushed by their friends to go on a date. Their relationship started flourishing and they said their vows in 2012. Shulman and Hathaway became parents for the first time in 2016.

5. Chris Hemsworth and Elsa Pataky




Hemsworth shared that he knew Pataky was "the one" when he saw her for the first time on their blind date. Speaking of his wife, the Thor actor said, "She's fun with an amazing sense of humour and a passionate attitude towards life which is nice to keep up with."

This article originally appeared in Pinkvilla.

Have something to add to the story? Share in the comments below.