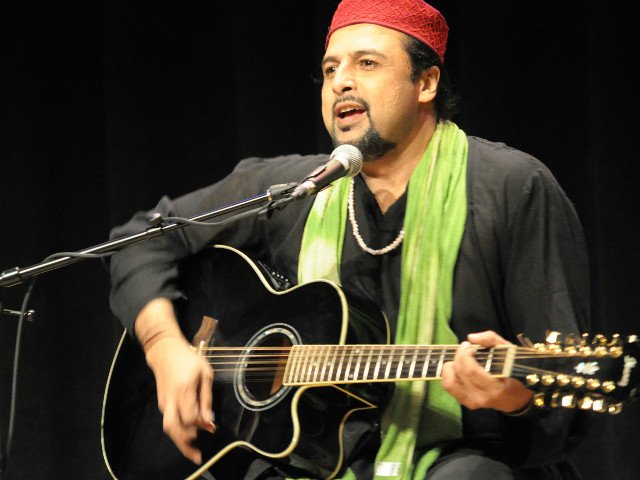 ---
After Pakistan Tehreek-e-Insaf (PTI) Chief Imran Khan's surprise press conference in Karachi on Monday, where he welcomed Aamir Liaquat to the fold, staunch supporters are voicing their concerns.

Musician Salman Ahmad, who has supported the party for 35 years, said he can no longer justify Imran's decisions.

Aamir Liaquat joins PTI, calls it his 'final destination'

Taking to Twitter, he stated "After 35 years of defending, supporting and justifying Imran Khan to the world, I no longer can. I fear the reptiles surround him."


After 35 years of defending, supporting & justifying @ImranKhanPTI to the world , i no longer can. i fear that reptiles surround him.

— Salman Ahmad (@sufisal) March 19, 2018


The Junoon guitarist however, was not the only one unhappy with the party's recent developments.

Adil Ansari, a part of the social media team of PTI said, this was "not the PTI I joined" and "with Aamir Liaquat types joining PTI, I don't see light at the end of the tunnel."

https://twitter.com/AnsariAdil/status/975745249011265537

Author and PTI supporter Mehr Tarar said while it was "fun fighting for the PTI I believed in", she says no more.


Aamir Liaquat has joined the PTI.

Okay, so I quit being a PTI supporter and voter now. It was fun fighting for the PTI I believed in for six years without being a party member/official.
No more 🤐

— Mehr Tarar (@MehrTarar) March 19, 2018


After joining the party on Monday, Liaquat claimed the PTI will clean sweep the upcoming general elections from Karachi.

Dr Aamir Liaquat doesn't show up at PTI's 'press conference'

"It feels as if I were already a part of the PTI…this party is my final destination," said the former Muttahida Qaumi Movement (MQM) leader. "I have not joined [Imran] Khan but I have joined Pakistan…our joint struggle will be against corruption," he added.

While the PTI chief said Liaquat represented the 'youth of Karachi'.

"We want to take people on board to bring change…Pakistan will not prosper until Karachi is developed," said Imran, adding that "politicians learn from their past [and make the right decisions]".
COMMENTS (3)
Comments are moderated and generally will be posted if they are on-topic and not abusive.
For more information, please see our Comments FAQ