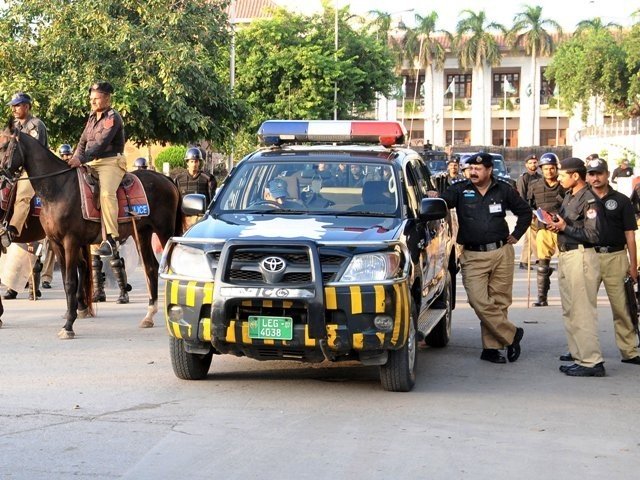 ---
While the Punjab police's uniforms and the appearance of police stations may have changed, their standards of ethics and treatment of the commoners have not.

This was evident in the recent case of a young boy who was subjected to sexual assault by a police personnel at a private torture cell of Sher Kot near Lahore, Express News reported.

On March 15, as per court orders, a first information report (FIR) was registered after a medical test confirmed the incident.

The FIR no 258/18 was registered under Section 377 (unnatural offences) of Pakistan Penal Code (PPC).

According to the report, the accused assistant sub-inspector (ASI) Muhammad Imran was the culprit behind the assault and filmed the crime. He also threatened the boy that he will shoot him dead in a fake encounter.

The assault took place a week ago at Ghousia colony when police personnel lured the victim to the police station on a false pretext. He was then assaulted by personnel Shafaqat while officer Imran filmed the whole incident.

Lahore police force man to remove clothes for 'checking'

The personnel then locked up the boy in the police station on the fake charges of stealing motorcycles. He was threatened of dire consequences if he told anyone about what had happened to him.

Eventually, the boy's relatives arrived at the police station after which he was released. He instantly told his father about his ordeal. However, SHO of Shera Kot refused to take action against his subordinate Imran.

The ASI was first transferred and then, instead of being sent behind bars, is being kept in the SHO's retiring room with protocol.

Police also reportedly assisted Shafaqat in fleeing from the scene and he is still at large. Furthermore, another accused personnel Falak Sher was not named in the case.

The report quoted sources as saying that unlawful gatherings have previously been taking place at the said torture cell run by the ASI.


COMMENTS
Comments are moderated and generally will be posted if they are on-topic and not abusive.
For more information, please see our Comments FAQ