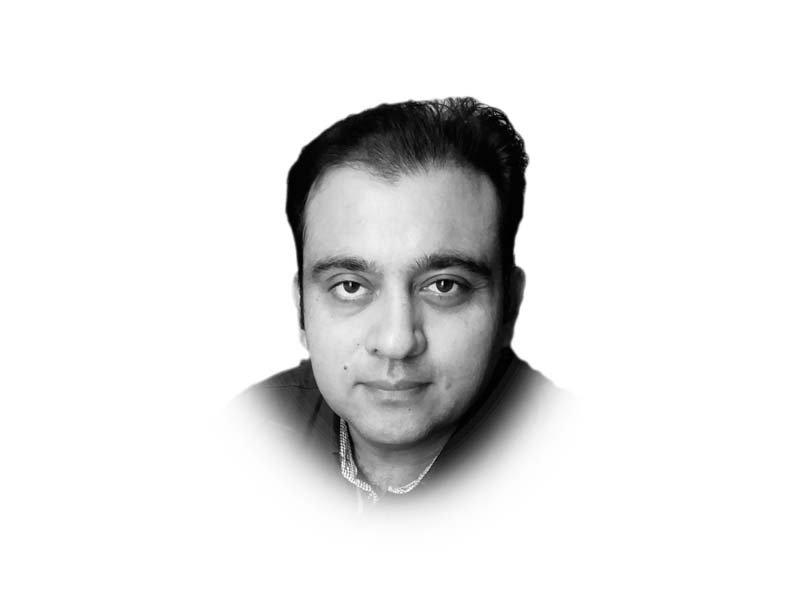 ---
Everything went by the book, at least on the face of it. Despite uncertainty, the Senate polls were held on time. Both the chairman and his deputy were elected after a fierce battle. There was nothing undemocratic when bitter political rivals — the Pakistan Peoples Party and Pakistan Tehreek-e-Insaf — formed what many called an unholy alliance to prevent the ruling party from winning the slot of chairman of the upper house.

It would have been fine had only political players been involved in this entire democratic exercise. But that wasn't the case. Sadly, our politicians still act as proxies to further an agenda that runs contrary to democratic norms. It was perplexing to see major political players, including the PPP and PTI, rallying around an independent candidate, who was until now virtually living in oblivion. Even more mind-boggling was that the Balochistan chief minister, who became a provincial assembly member by securing just 500 or so votes, had so much clout that Imran Khan and Asif Ali Zardari looked small in front of him.

The lame excuse given by Imran and Zardari that their decision to back Sadiq Sanjrani would help address the sense of deprivation of the people of Balochistan holds no ground. The dubious nature of the Senate chairman's election has further dented the credibility of the already tainted image of our politicians.

There is no consensus in Pakistan as to who in reality is responsible for not allowing democracy to put down roots. For military apologists, politicians are to be blamed. But others believe that the establishment never allowed a true political leadership to emerge. They always facilitate people with tainted backgrounds to become the face of parliament so that their strings can be pulled if and when required.

Whether the military establishment is entirely responsible or not, one thing is clear that hidden powers can never succeed unless they find able civilian allies. No matter how much one blames the establishment, the truth is that the mainstream political parties played a central role in further weakening an already fragile democracy.

In fact, none of the mainstream political parties have a clean record.

The deposed prime minister, Nawaz Sharif, who wants to know as to what exactly prompted opposition parties to bow to an independent candidate for the Senate chairman slot, in the past played the same trick — seeking the establishment's support against their political opponents.

Realising his mistake, he and the slain prime minister Benazir Bhutto signed a landmark Charter of Democracy, pledging not to seek any help from a third force irrespective of the nature of their political differences. But that otherwise landmark accord only existed on paper. Practically, politicians one way or the other still look up to the third force. When it was in opposition, the PML-N furthered the establishment's agenda by going to the Supreme Court over Memogate. They also celebrated the removal of Yousaf Raza Gilani as prime minister by the Supreme Court. Now it is the PPP's turn to return the favour.

What is tragic is that while other state institutions are united to thwart any attempt to weaken them, parliament on the other hand is abdicating its powers. And it is only because of the shortsightedness of our political parties. They are ready to compromise on the supremacy of parliament for short-term gains. But this approach has not only undermined parliament but also created further disillusionment among the masses that civilians are not capable of delivering.

As general elections are only few months away, there is a need for serious introspection by all political parties for their role in weakening the very institution they are supposed to protect. It may be asking for too much, but all political players at least have to agree on one thing — never allow unelected or hidden powers to set directions for them. Otherwise, it is foolish to think we have a true democracy in Pakistan.an Shinwari claimed a wicket each.

Published in The Express Tribune, March 19th, 2018.

Like Opinion & Editorial on Facebook, follow @ETOpEd on Twitter to receive all updates on all our daily pieces.
COMMENTS
Comments are moderated and generally will be posted if they are on-topic and not abusive.
For more information, please see our Comments FAQ