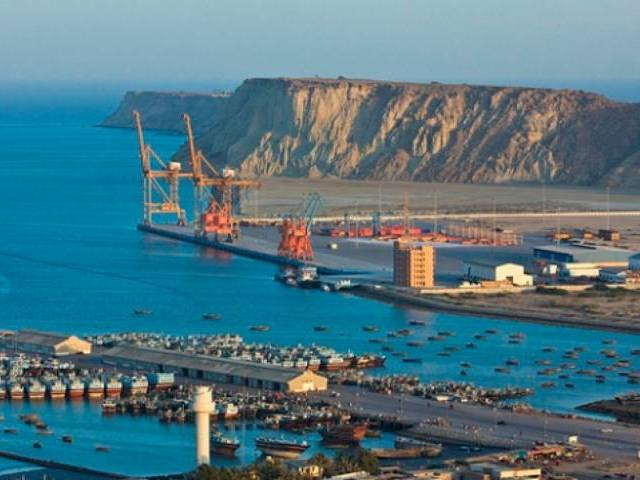 ---
ISLAMABAD: A slowdown in Chinese funding could delay bigger China-Pakistan Economic Corridor (CPEC) development projects and the matter requires urgent attention of the government.

On the other hand, the International Monetary Fund (IMF) executive board's first post-programme monitoring report has cast serious doubt about Pakistan's repayment capacity, considering the fast depleting foreign exchange reserves.

Both issues require critical assessment of the situation in order to take immediate decisions with a view to reducing growing economic vulnerabilities.

More importantly, the declining foreign exchange reserves, insiders say, will go down from $12.3 billion to $10 billion by June this year, not sufficient to cover the necessary two months of imports.

The government does not seem to be interested in starting dialogue with the IMF to seek an urgent bailout package to avoid default. Likewise, the caretaker government, it is said, would have no appropriate mandate to seek urgent financing from the IMF.

China, UNDP sign $4m agreement to help FATA, Balochistan

Therefore, there is confusion at the top level on how to deal with the current economic meltdown that has intensified due to continued widening of the current account deficit.

China has surprisingly slowed down its assistance over which experts have voiced their concern. CPEC-related projects, in the first six months of the current fiscal year, have received $506 million in Chinese funding compared to $848 million in the same period of 2016-17.

"There is a 40% drop in Chinese funding and this is something very alarming," said a former finance minister. He suggested that the funding should have reached its peak to aptly complete highway and Gwadar-related development projects.

The slowdown in China's CPEC-related funding is believed to have caused an 18% reduction in the import of power generation machinery. Why the Chinese are putting less money into the CPEC projects?

Interior Minister Ahsan Iqbal, who still looks after CPEC projects, is usually blamed for not taking up the issue with the Chinese. He seems to be more preoccupied with the political fire-fighting to appease the PML-N leadership due to which his own ministry is said to be suffering.

It is not ironic that while these projects could face delays and hardships due to the decrease in Chinese funding, Prime Minister Shahid Khaqan Abbasi is offering six approved routes to members of the Shanghai Cooperation Organisation (SCO) to help enhance its vitality to become a conduit for linking the Eurasian landmass – China, Russia and Central Asia with the Arabian Sea.

Favourable outlook at risk

The IMF monitoring report believes that continued erosion of Pakistan's macroeconomic resilience could put the near-term favourable outlook at risk. Surging imports have led to the widening current account deficit and a significant decline in international reserves, despite higher external financing, it said.

China dominates Pakistan's FDI figures, Norway pulls out

"Against the backdrop of rising external and fiscal financing needs and the declining reserves, risks to Pakistan's medium-term capacity to repay the fund have increased since completion of the Extended Fund Facility (EFF) in September 2016," said the IMF board of directors.

This has happened for the first time that the IMF has expressed its concern over Pakistan's ability to pay off its $6.4-billion loan whose payment will start from June this year. Pakistan will have to return $450 million and $800 million by early next year and later $1 billion.

All this is happening when Pakistan is already facing $8-billion financing gap which is feared to reach $10 billion by June this year.

Pakistan is largely seen as facing new troubles and since the government is not taking any decision to contact or not to contact the IMF for any emergency assistance, the World Bank, the Asian Development Bank (ADB) and the Islamic Development Bank (IDB) are not expected to offer their usual annual assistance.

All the three international financial institutions (IFIs) provide close to $4 billion in annual assistance to Pakistan which also includes short-term Islamic financing for oil imports by the IDB through US-influenced commercial banks in Bahrain. These three banks offer low-cost concessionary loans to Pakistan, but this time around their funding has become difficult due to the IMF, whose go-ahead is necessary.

They have already cut their assistance for the current fiscal year and who knows how they would deal with Islamabad in the absence of any bailout package from the IMF?

However, the government has found an easy way to seek expensive commercial loans from Chinese banks as others are a little hesitant, considering the current weak economic condition of Pakistan.

Exchange rate

IMF officials are happy with Pakistan's long-awaited move to allow some better exchange rate adjustment, but they are still seeking greater exchange rate flexibility on a more permanent basis to preserve external buffers and improve competitiveness.

In fact, the IMF wants 23% devaluation of the rupee to improve its competitiveness and support Pakistani exporters. Adviser on Finance Miftah Ismail said the other day that the government would be reimbursing a maximum portion of over Rs200 billion worth of sales tax refund claims to the exporters and that an incentive package is under way to help the exporters increase their declining exports. Will this happen?

Pakistan borrows another $500m from Chinese bank 

Overall, the country's economy continues to slide downwards and who knows the economic mismanagement, especially by the previous PPP and now PML-N governments, is the major cause of the current mess. Questions are being asked what the government is leaving behind after completing its five-year term.

Public debt surged to over Rs22 trillion in 2016-17 from Rs13.3 trillion in 2012-13, adding Rs7.5 trillion only in four years. It has added Rs657 billion in just three months of the current fiscal year.

The government is said to be adding another Rs2.5 trillion of public debt before the elections due this year. Total debt will stand at a whopping Rs25 trillion which means close to 69% of GDP.

Foreign debt and liabilities increased from $61 billion in 2012-13 to $89 billion by the end of December last year. They are feared to be reaching $96 billion by end-June 2018. The government is accused of adding $35 billion to the external debt. It would have added another $55 billion had there been no unprecedented decline in international oil prices.

The current account deficit rose to $12.4 billion or 4.1% of GDP in 2016-17 and it is anticipated to be deteriorating to $18 billion or 5.3% of GDP by the time the current fiscal year ends on June 30 this year.

Foreign exchange reserves continue to decline and the plan of floating new bonds has been delayed for some time because of being very expensive.

The changing economic scenario is getting bleaker and bleaker with the government only concerned about its own political survival and benefiting its cronies. The latest is the announcement of Ali Siddiqui - the son of Jahangir Siddiqui - to become Pakistan's Ambassador to the United States.

He has no experience and has been appointed because of alleged business relations with the rulers and a media group that is involved in the bashing of credible state institutions.

The writer is the recipient of four national APNS awards and four international awards for journalism



Published in The Express Tribune, March 19th, 2018.

Like Business on Facebook, follow @TribuneBiz on Twitter to stay informed and join in the conversation.
COMMENTS (1)
Comments are moderated and generally will be posted if they are on-topic and not abusive.
For more information, please see our Comments FAQ