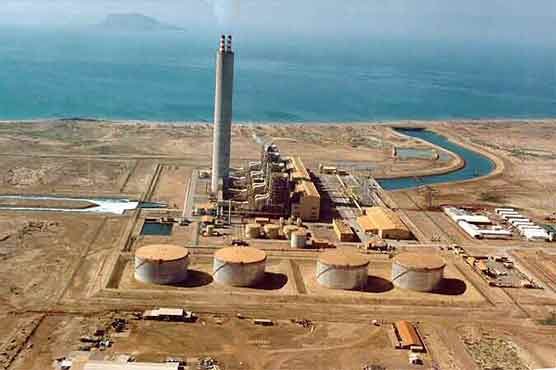 ---
KARACHI: Pakistan has got another investment of approximately $174 million in the power sector.

Mega Conglomerate has acquired a substantial shareholding in Hub Power Company (Hubco) from Dawood Hercules and Cyan Limited.

The conglomerate has purchased a total of 15.77%, or 182.58 million, shares in Hubco from Dawood Hercules and Cyan Limited at Rs106.50 per share, totalling Rs19.44 billion (or $174 million), according to notices sent to the Pakistan Stock Exchange on Friday.

Hubco, Fauji Fertilizer to set up coal-fired power plant

"The company (Dawood Hercules) has executed the sale of 172,582,000 ordinary shares in Hub Power Company Limited to Mega Conglomerate (Private) Limited at a price of Rs105.12 per share [Rs106.50 after adjustment of Rs1.38 post-tax recent dividend of Rs1.50 per share]," Dawood Hercules Company Secretary Shafiq Ahmed said in a notice to the PSX.

Cyan Limited Company Secretary Faisal Nadeem said they sold 10 million ordinary shares of Hubco to Mega Conglomerate at the adjusted price of Rs106.50 per share.

Dawood Hercules' share price increased 1.13%, or Rs1.38, to close at Rs123.38 with 81,600 shares changing hands at the PSX.

Hubco's share price improved 0.25%, or Rs0.24, to Rs97.66 with 1.01 million shares changing hands.

Cyan Limited's share price hit the upper limit of 5%, or increased Rs2.08, to Rs43.78 with trading in 42,000 shares.

Hubco power plant loans $1.5b from Chinese banks

According to Hubco's Annual Report 2017, Cyan Limited owned a total of 10 million shares in the power company as on June 30, 2017. Moreover, Dawood Hercules was holding a total of 170.58 million shares in Hubco.

The two companies cumulatively were holding 15.77% stake in the independent power producer (Hubco).

The 15.77% stake did not include Dawood Hercules' associated companies and subsidiaries' holdings in Hubco.

Total shareholding of Dawood Hercules, including by its other businesses and family holdings, was around 17%, a Dawood Hercules official told The Express Tribune the other day. 

Published in The Express Tribune, March 17th, 2018.

Like Business on Facebook, follow @TribuneBiz on Twitter to stay informed and join in the conversation.
COMMENTS
Comments are moderated and generally will be posted if they are on-topic and not abusive.
For more information, please see our Comments FAQ