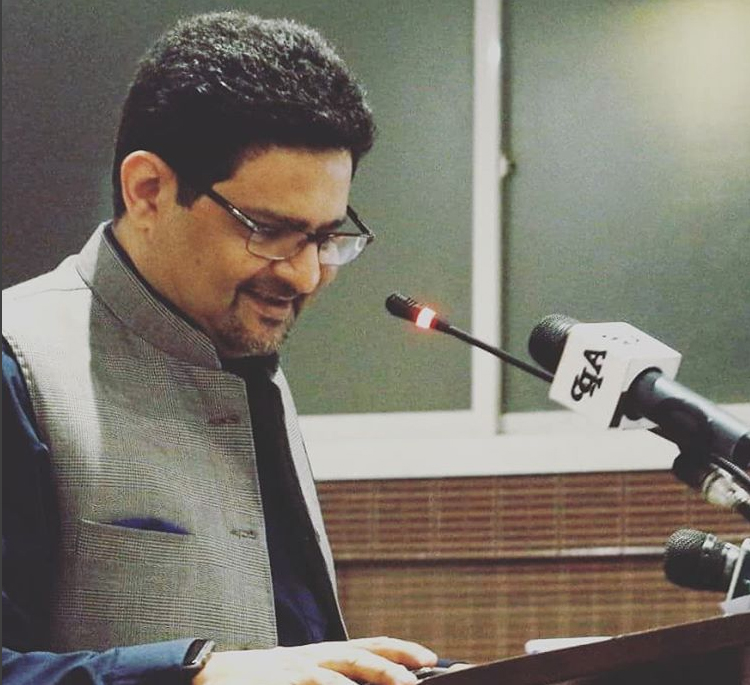 ---
ISLAMABAD: Pakistan will have no issues in arranging foreign financing to meet its emerging needs, said Adviser to Prime Minister on Finance Dr Miftah Ismail, a day after the International Monetary Fund (IMF) said the country's net international reserves, after excluding its foreign exchange liabilities, stand at negative $724 million.

In its first Post Programme Monitoring report, the IMF exposed the shallowness of the current gross official $12.1 billion reserves, which are largely maintained by double booking of reserves and taking Chinese deposits under the currency swap arrangements.

Ismail, while addressing the media on Friday, said IMF's methodology, through which it arrived at the figure, is different.

Pakistan to go on FATF terror financing list in June

"We accept their observations on the reserves (position) as they have a different methodology but we have no issues in arranging foreign financing to meet our emerging needs," said Ismail.

The IMF said Pakistan's foreign exchange liabilities were $13.5 billion as against its gross official reserves of $12.8 billion as of February 14, leaving it with negative $724 million as reserves.

Its report stated that Pakistan's external financing would surge to $24.5 billion by June this year, adding the country's needs were expected to rise to around $27 billion by the end of fiscal year 2018-19 (FY19) and would go up to $45 billion by FY23.

Ismail admitted that Pakistan's gross official reserves included borrowing from commercial banks. "By this standard, Pakistan should also exclude total external debt from the reserves to work out net reserves," said Ismail.

Circular debt and power sector

As liabilities on the power sector and tax refunds' fronts cross Rs1.3 trillion, Ismail said the government did not have fiscal space to clear all these obligations before general elections - deviating from a commitment given by the former finance minister.

But the government would give Rs140 billion to the power sector within two weeks including Rs60 billion from the budget, said Ismail. He added that the government was also finalising a plan to give tax refunds.

Being placed on FATF grey list not to harm economy: Ismail

"Alas! I had money" to clear all circular debt and tax refunds, said Ismail while responding to a question whether he would honour the commitment given by his predecessor about clearing financial obligations before the government ends its tenure.

Former finance minister Ishaq Dar had on many occasions talked about clearing all financial obligations by the outgoing federal government. He at one time proposed a Constitutional Amendment to bind an outgoing government to clear its fiscal mess. After assuming power, Dar had cleared Rs480 billion circular debt left by the PPP regime.

Ismail said the flow of circular debt was Rs514 billion and on Monday the government-owned Power Holding Private Limited (PHPL) would pay Rs80 billion. In addition, on the same day, the Ministry of Finance would release Rs30 billion as subsidy from the budget to retire circular debt. The adviser further said that in the following weeks, an additional Rs30 billion would be given from the budget, taking total injection to Rs140 billion.

For the current fiscal year, the government had budgeted power sector subsidies at Rs118 billion. It has already released Rs62 billion in the first eight months of the fiscal year. Ismail said that if needed, the government will also issue a supplementary budget to pay power sector subsidies on account of tariff differential claims.

He said that out of Rs514 billion, Independent Power Producers' dues were only Rs215 billion including Rs70 billion owed to Pakistan State Oil. He said the net dues of the IPPs were only Rs162 billion, which the government will take care of.

The adviser said that Rs434 billion, parked in PHPL, also included debt contracted during the PPP era. He said that out of Rs80 billion that the PHPL would arrange an amount of Rs24 billion would go on paying the cost of interest on loans acquired earlier from the banks to retire circular debt.

Circular debt in the power sector alone has swelled to around Rs977 billion including money parked in PHPL.

Officials in the Federal Board of Revenue (FBR) said outstanding tax refund claims are over Rs300 billion, although the government says the amount is only Rs150 billion against which it has issue Refund Payment Orders. It is not yet ready to acknowledge the un-reconciled refund claims.

Over Rs300 billion refund claims are part of the tax collection that the FBR reports on a monthly basis. In June 2013, the outstanding tax refund claims were Rs197 billion.

IMF report

The adviser also downplayed the IMF report and said that Pakistan was fully aware of its external debt related obligations, and it was not as big an issue as described by the IMF. He said that external debt payments capacity weakened due to contraction in exports for three consecutive years. The trend in exports has reversed and Pakistan's external sector position would now start improving.

The adviser said that from the next fiscal year the trade deficit and the current account deficit would start to narrow down. 

Published in The Express Tribune, March 17th, 2018.

Like Business on Facebook, follow @TribuneBiz on Twitter to stay informed and join in the conversation.
COMMENTS
Comments are moderated and generally will be posted if they are on-topic and not abusive.
For more information, please see our Comments FAQ