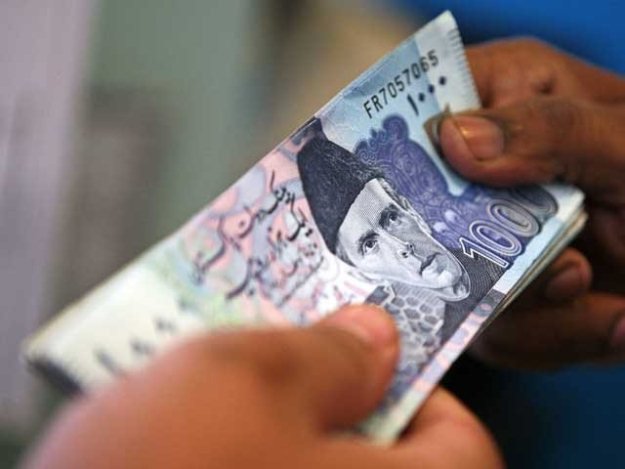 ---
ISLAMABAD: The International Monetary Fund (IMF) has assessed Pakistan's gross external financing needs at a record $27 billion for the next fiscal year, but warned that arranging the financing at favourable rates will now be a challenge due to risks to the country's debt sustainability.

In its post-programme monitoring report, the IMF also forecast that due to additional borrowings, Pakistan's external debt would jump to $103.4 billion by June 2019, up from this June's projected level of $93.3 billion.

Risks to Pakistan's economic outlook have increased: IMF

Despite changing goalposts twice, Pakistan's public debt would remain higher than the limit prescribed in the revised Fiscal Responsibility and Debt Limitation Act, showed the IMF report.

Certain tables in the report, which the IMF withheld in the past, show the adverse implications of the PML-N government's borrowing spree over the past four and a half years. The policy of building foreign currency reserves through expensive loans and ignoring the export performance has come to haunt the policymakers.

The IMF said the elevated current account deficit and rising external debt servicing, in part driven by China-Pakistan Economic Corridor (CPEC)-related outflows, were expected to lead to higher external financing needs.

External financing would surge to $24.5 billion by June this year, the IMF said, adding the country's needs were expected to rise to around $27 billion by the end of fiscal year 2018-19 (FY19) and would go up to $45 billion by FY23.

At that time, Pakistan's external financing needs will be equal to 10% of the national output, which is a dangerous level.

"Risks to public debt sustainability have increased since the completion of the EFF (Extended Fund Facility) programme. Public and publicly-guaranteed debt is expected to remain elevated at 68% of GDP by FY23," the IMF said.

Gross fiscal financing needs will likely exceed 30% of GDP from 2018-19 onwards, in part reflecting increased debt service obligations, it added.

However, the more alarming part is the growing challenges to arranging foreign loans. It said Pakistan had so far remained successful in contracting external borrowing that softened the impact of rising external imbalances on foreign exchange reserves.

"While the level of external debt has remained moderate, continued mobilisation of external financing at favourable rates could become more challenging in the period ahead against the background of rising international interest rates and increasing financing needs," said the IMF.

It said continued scaling up of CPEC investments could accelerate the build-up of related external payment obligations, adding Pakistan's capacity to repay could deteriorate at a faster pace, with faster depletion of foreign exchange reserves having adverse effects on economic growth.

Debt levels are higher than envisaged during the 2017 Article IV consultation, largely reflecting a significantly higher fiscal deficit.

The IMF's projections show a bleak path for the next five years. Public and publicly-guaranteed debt is projected to remain close to 70% of GDP by 2023 under the baseline scenario.

"In the absence of strong consolidation measures, the fiscal deficit is expected to remain close to 6% of GDP in the medium term, resulting in elevated debt levels," it added.

Adverse shocks, notably to economic growth and the primary balance, could lead to public debt ratios rising well above 70%, said the IMF.

Contingent liabilities from restructuring of loss-making public sector enterprises represent additional fiscal risks. High gross financing needs may also pose potential rollover risks.

The IMF said high levels of public debt and gross financing needs presented significant fiscal risks and needed to be addressed in a timely fashion through fiscal tightening to improve debt sustainability.

Raza Rabbani finds IMF meddling 'worrisome'

"In the absence of significant policy effort, the projected public debt trajectory sits higher than that stipulated in the revised FRDL Act with a limit of 60% of GDP on net general government debt until FY18 and a gradual transition towards 50% of GDP over a 15-year period," said the IMF.

"While the depreciation allowed in December was a step in the right direction, further steps to phase out foreign exchange interventions and allowing greater exchange rate flexibility on a more permanent basis will be critical to contain the external pressures."

Published in The Express Tribune, March 16th, 2018.

Like Business on Facebook, follow @TribuneBiz on Twitter to stay informed and join in the conversation.