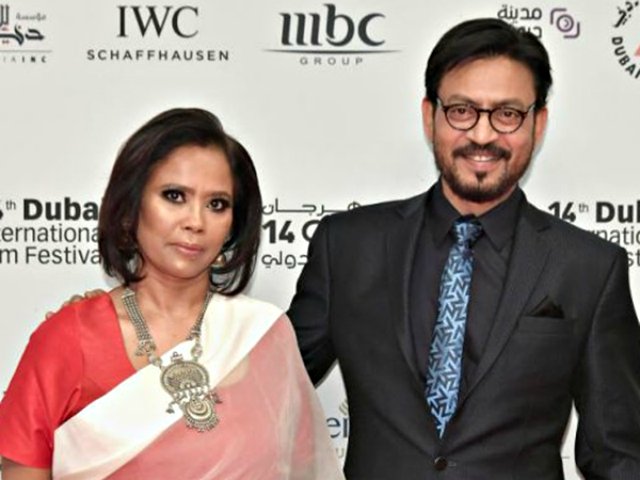 ---
MUMBAI: Ailing actor Irrfan Khan's wife says her partner is facing his health scare - a "rare disease" - like a "warrior."

Days after Irrfan revealed that his life has been jolted with a rare disease, producer and wife of the actor Sutapa Sikdar took to Facebook to share her sentiments. She and thanked the well-wishers for their support and like Irrfan, urged people not to speculate about his condition.




"My best friend and my partner is a 'warrior'. He is fighting every obstacle with tremendous grace and beauty. I want all of you to know I am truly humbled and indebted for the wishes, prayers and concern from all over the world," Sutapa wrote.

Irrfan's wife also added, "I'm grateful to God and my partner for making me a warrior too. I am at present focused in the strategies of the battlefield which I have to conquer. It wasn't and isn't going to be easy but the hope ignited by the magnitude of family, friends and fans of Irrfan has made me optimistic and almost sure of the victory."




Various media reports have been speculating over the medical condition that has struck Irrfan. Sutapa stated, "I know curiosity germinates from concern but let us turn our curiosity from 'what it is' to 'what it should be.' Let us change the leaf. Let us not waste our precious energies to only know what it is and just pray to make it what it should be."




Earlier, Irrfan explained that he will reveal more about his illness after there has been a "conclusive diagnosis."

Have something to add to the story? Share in the comments below.
COMMENTS (1)
Comments are moderated and generally will be posted if they are on-topic and not abusive.
For more information, please see our Comments FAQ