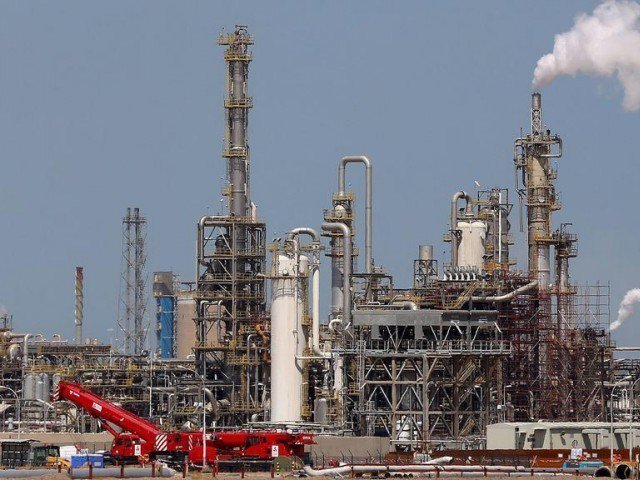 ---
KARACHI: Byco Petroleum Pakistan Limited, while re-commissioning its oil refinery, has announced that it will set up two more refineries to capitalise on domestic demand for petroleum products.

Byco re-commissioned a catalytic reformer at its oil refinery, ORC-2, enabling the company to convert 24,000 barrels per day of heavy naphtha into motor gasoline, as per rated capacity.

At the combined current level of crude processing at both of Byco's Oil Refining Complexes (ORC I & II), ie 75,000 barrels per day, the cumulative motor gasoline production has increased fivefold from 300 tons to 1,500 tons per day.

Lab test findings: Oil refineries, importers use chemicals to boost petrol quality

Pakistan's total demand for petroleum products is 27 million tons out of which 40% is produced locally while the rest is imported.

Owing to the government's policy of promoting liquefied natural gas (LNG) consumption, furnace oil production is suffering as the country has a large quantity of furnace oil which is no longer allowed to be used by independent power producers (IPP) for electricity generation.

The restriction on furnace oil use has disrupted the production system of oil refineries since the sector has to look for other options when it is not sold locally. Refineries are looking to export furnace oil.

The government has decided to facilitate companies that want to set up refineries along the costal belt of Balochistan by waving taxes for 20 years, said Ministry of Petroleum and Natural Resources Director General Oil Abdul Jabbar Memon.

The only condition is that the companies should be able to produce 100,000 barrels per day of oil.

Khalifa Coastal: PARCO conducts feasibility study on refinery project

Pakistan, with the assistance of the UAE, is setting up a state-of-the-art refinery at Hub, Balochistan with an investment of $5 billion, which will refine 250,000 barrels per day.

Byco Vice President Operations Mansoor Shafique Qureshi said Byco had invested much time, effort and resources in the commissioning of the catalytic reformer, which would give additional strategic advantage of producing significantly more high quality motor gasoline.

Byco has planned many additional upgrades and investments and these will be unveiled as they are rolled out. It is already Pakistan's largest oil refining firm with a design production capacity of 155,000 barrels per day by its two oil refineries, he said.

Published in The Express Tribune, March 11th, 2018.

Like Business on Facebook, follow @TribuneBiz on Twitter to stay informed and join in the conversation.
COMMENTS
Comments are moderated and generally will be posted if they are on-topic and not abusive.
For more information, please see our Comments FAQ