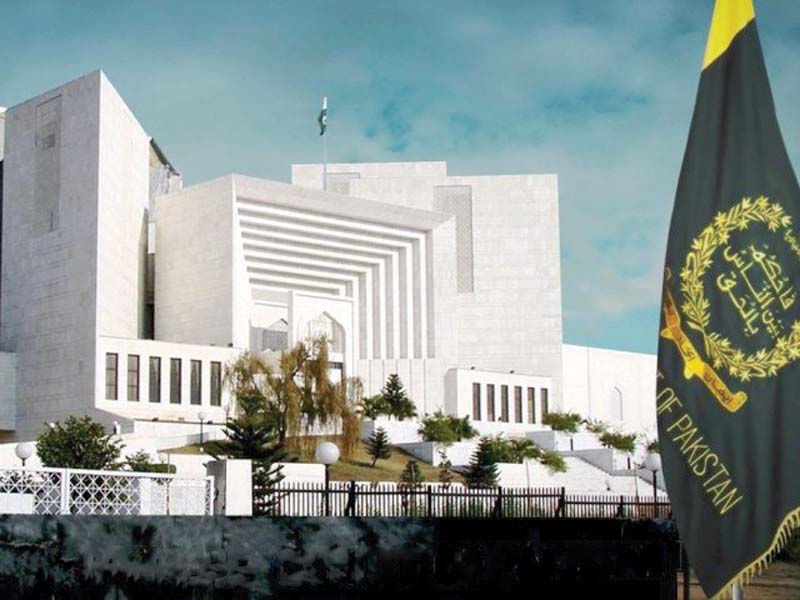 ---
ISLAMABAD: The Supreme Court on Tuesday heard contempt of court cases against three ruling party leaders – former senator Nihal Hashmi, Federal Minister for Privatisation Daniyal Aziz and State Minister for Interior Talal Chaudhry.

The SC's three-judge bench, headed by Chief Justice Mian Saqib Nisar, took notice of the abusive statement of Hashmi against judges after his release.

The bench was hearing Hashmi's appeal against a court judgment whereby he was disqualified after being convicted in a contempt case. Interestingly, the SC fixed his appeal after his imprisonment.

Contempt case: SC decides to frame charges against Daniyal Aziz

However, instead of hearing his appeal, the bench on Tuesday took up another matter wherein he may land in trouble.

A video regarding Hashmi's abusive statement against judges was played thrice in the courtroom in the presence of Hashmi's counsel Kamran Murtaza.

The bench has summoned Hashmi at 1am today (Wednesday) over the statement.

The court also said that it would examine whether an FIR could be registered against him or if his punishment could be enhanced.

Kamran Murtaza told The Express Tribune that he had moved an application in the apex court for withdrawing his wakalatnama in Hashmi's case.

Nehal Hashmi in trouble again for using abusive language against judges

He stated that it was not possible for him to appear as counsel on behalf of Hashmi after his abusive statement.

Meanwhile, another three-judge bench, headed by Justice Azmat Saeed Sheikh, decided to frame charges against Daniyal Aziz in a contempt case.

After going through his reply over a show-cause notice, the bench decided to proceed against him. "We are not going to terminate the proceeding," said the judge.

Justice Sheikh asked counsel Ali Raza whether he knew how much the judges were fed up that they had to initiate contempt proceedings. The court will frame charge on March 13.

Earlier, Daniyal did not tender an unconditional apology and denied that he committed any contempt of court.

Talal Chaudhry's contempt case adjourned till March 8

Likewise, another  three-judge bench of the top court, headed by Justice Ejaz Afzal Khan, adjourned  PML-N leader Talal Chaudhry's contempt of court case till March 8.

The bench directed Additional Attorney General (AAG) Waqar Rana to provide a copy of the CD to Chaudhry's counsel regarding his alleged contemptuous speeches.

During Tuesday's hearing, defence counsel Kamran Murtaza requested the bench to provide a copy of the CD to him as there could be an element of tampering in the transcript regarding Chaudhry's speeches.

He also pleaded the bench that his client would not be available on March 8. The bench, thus, exempted Chaudhry from appearance in the next hearing.

After the era of former CJP Iftikhar Mohammad Chaudhry, it is for the first time that the apex court initiated contempt proceedings against parliamentarians.

It will be interesting to see whether the use of contempt would uphold the dignity of courts. However, the use of contempt power by the SC had been widely criticised in the international media. The lawyers urged to carefully use contempt as their judgments will be discussed in history.
COMMENTS
Comments are moderated and generally will be posted if they are on-topic and not abusive.
For more information, please see our Comments FAQ