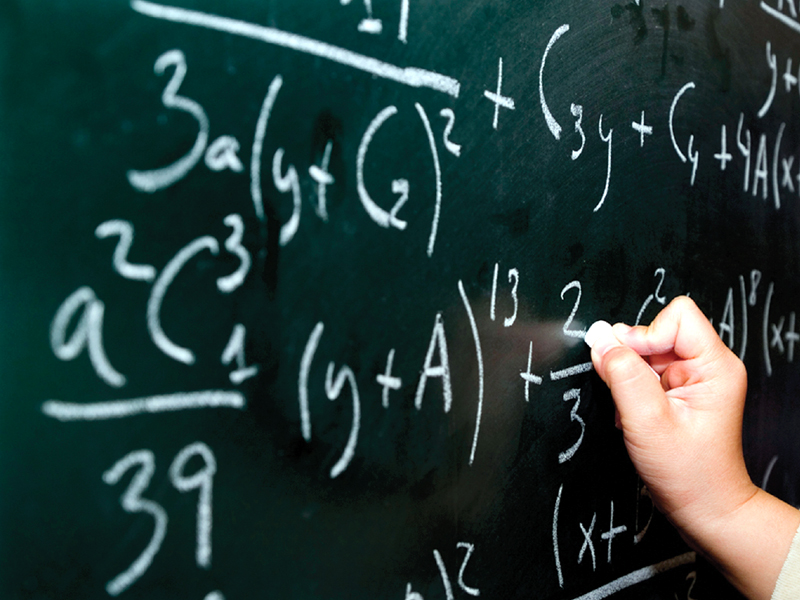 ---
ISLAMABAD: The recent judgment of the Islamabad High Court which struck down regulatory powers of the Private Educational Institutions Regulatory Authority (Peira) has rendered the private school's regulator toothless.

The decision has, in effect, created a vacuum and a challenge for the government to oversee private schools and colleges operating in the capital.

According to the Capital Administration and Development Division (CADD), around 262,503 children are enrolled in these private schools and colleges. By contrast, only 215,000 students are enrolled in the 422 public schools and colleges.

Peira had introduced a fee structure for private schools under the Registration and Fee Determination Rules 2016 (RFDR), on June 20, 2016, following unbridled fee hikes by private schools in the Islamabad Capital Territory (ICT) and parents' agitation.

K-P tops in district education rankings

The rules had set an upper limit for both educational systems, Matric, FA and FSC; and O and A Levels at Rs8,350 and Rs12,525 respectively.

However, the rules were challenged in the IHC.

The regulator was stopped from enforcing any rules until the court gives its verdict in the case. In the interim, it gave a free hand to private schools to charge fees as and how they liked.

The litigation continued for two years and the decision was finally announced at the end of January this year.

The IHC ,in its decision, suspended powers of Peira — including those for determining and fixing fee being charged by educational institutions, regulatory fee for registration/renewal, powers to prescribe fines for violations of provisions of Peira Act 2013, powers to inspect and monitor private schools, regulation of teaching staff, to ensure availability of libraries and moral well-being, parameters to ensure quality education through adequate building, management partnerships with foreign nationals and countries without prior approval of the government.

Balochistan's Education Staff Association shares grievances

Moreover, the verdict ruled that the authority cannot lay down an across-the-board structure for all institutions by providing the fee structure.

"The charging of a fee is an individual act of an institution which is based on multifarious factors. Likewise, in case of lawyers or doctors, their regulators cannot prescribe charging of a uniform fee, as the same varies with the qualification or experience of the professional. Likewise, blanket prescription of the fee cannot be made by the authority," the court noted in its verdict.

"Private institution also enjoys a fundamental right regarding freedom of trade under Article 18 of the Constitution," the court ruled.

Peira, under the law, has the power and authority to regulate fees of an institution. However, it has been bound to exercise this power all institutions.

However, the court had noted that since each institution has its individual needs and circumstances, this rule cannot be applied and Rules 36 and 37 were struck down.

Open field for private schools

The judgement seems to have disappointed parents and officials of the authority who believe that the judgment is tilted in favour of private schools rather than towards the larger public interest.

It was no surprise then that the government lodged an appeal against the judgment.

Parents, who feel hard done by the verdict, have also challenged it.

"The judgment has a lot of legal shortcomings," observed Hamid Khan, a parent who has been fighting against fee hikes.

Peira, he felt, has similar powers to those of other regulatory authorities such as the Pakistan Telecommunication Authority (PTA), Oil and Gas Regulatory Authority (OGRA), National Electric Production Regulatory Authority (Nepra), Pakistan Electronic Media Regulatory Authority (Pemra) and the State Bank of Pakistan (SBP).

"We fail to understand why the court wants an ineffective regulatory authority that is directly related to protecting the interests of our children and ensure fulfilment of our fundamental rights and social needs guaranteed in the Constitution," he said, as he claimed that the schools had managed to influence the court.

"Without any empowerment, Peira cannot regulate private schools. We will fight for our rights for regulating education," he said.



IHC had also suspended the schedule II of PEIRA Rules 2016. These rules related to registration and renewal of private schools.

The rule was meant to ensure that every private school meets the minimum standards of infrastructure, teacher's qualification and experience, subject specialist teachers for Maths, Sciences and languages, availability of well-stocked library, laboratory and provision of playground, cafeteria and hall.

"Are public interest and standards in education safeguarded by suspending these clauses of Peira rules? Asked another parent.

Shahreen Afridi, another concerned parent, posed a question to parliamentarians of the capital including Dr Tariq Fazal Chaudhry of NA-49 and Asad Umer of NA-48, Education Minister Balighur Rehman, and Nafeesa Khattak.

"Parents of over 250,000 students studying in private schools of Islamabad are suffering from high fees while schools rake in windfall profits," she stated in a post on a social media network.

"These private schools in Islamabad are offering nonstandard and unregulated curriculum. The majority of teachers are unqualified and there is no focus on teacher training," she said, adding that there were no rules which can determine fees, teacher's qualification, experience, subject specialization or even teacher-to-student ratios.

Meanwhile, Peira Chairman Hasnat Ahmed Qureshi said that they were trying to get a stay against the decision.

Fee determination is enshrined in the Peira Act, and striking down this rule violates the law, he argued.