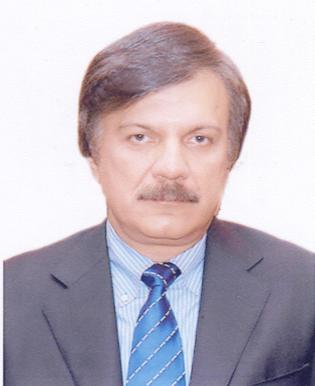 ---
ISLAMABAD: As Senator-elect and Special Assistant to Prime Minister on Revenue Haroon Akhtar denied holding dual nationality, Minister for Interior Ahsan Iqbal said on Monday that his ministry did not give any input to the Supreme Court on politicians' nationality status.

"No input from the Ministry of Interior has been taken on the issue of dual nationality," Iqbal told The Express Tribune.

Chief Justice of Pakistan (CJP) Justice Mian Saqib Nisar on Monday ordered the Election Commission of Pakistan (ECP) to withhold notifications announcing the victory of four senators-elect for allegedly holding dual nationality.

Three of them, including Akhtar, have denied the inference that they are dual nationals.

During the hearing of a suo motu case concerning civil servants holding dual nationality, Justice Nisar passed the directions, asking the four senators-elect to appear on Thursday.

Top court takes notice of newly-elected senators' dual nationality

Based on a report from the Ministry of Interior and the ECP, the attorney general informed the apex court that four senators-elect – Haroon Akhtar of the Pakistan Muslim League-Nawaz (PML-N), Chaudhry Sarwar of the Pakistan Tehreek-e-Insaf (PTI), Prime Minister Shahid Khaqan Abbasi's sister Sadia Abbasi and PML-N's Nuzhat Sadiq – possessed dual nationality.

Iqbal's brief comment gives a new turn to the case of the four senators-elect.

Akhtar was elected to the Senate from Punjab on Saturday, with backing from the PML-N.

"I am not a dual national anymore as I had renounced my Canadian citizenship in 2011," said Akhtar, whose status is equal to a federal minister. Akhtar said that during the scrutiny of his nomination papers, the Ministry of Interior had raised an objection on the basis of a 2011 travel document.

The Ministry of Interior had a copy of an expired 2011 travel document, which under the Canadian rules could not be treated as valid proof of Canadian nationality, said Akhtar.

Four newly-elected senators already surrendered dual nationality: ECP

He said after he had clarified his position to the Ministry of Interior, the ECP cleared his nomination papers and allowed him to contest the Senate elections. He added he had not travelled to Canada since 2011 and did not even have a bank account there.

The denial puts a question mark on the validity of claims of dual national politicians.

Article 63(1)(C) of the Constitution says, "A person shall be disqualified from being elected or chosen as, and from being, a member of Parliament if he ceases to be a citizen of Pakistan or acquires the citizenship of a foreign state."

However, there are no rules that define how a dual national should surrender his or her foreign nationality as each country has different sets of rules for renunciation of foreign citizenship.

Interestingly, the Ministry of Interior did not name Senator-elect Shaheen Butt, who was apparently holding US citizenship until recently.