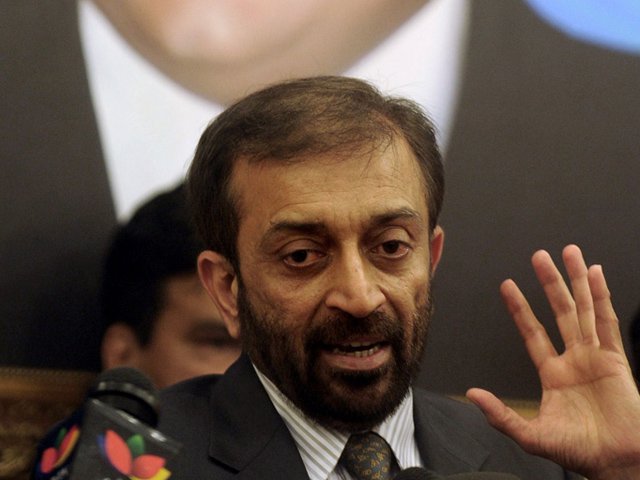 ---
Leader of Muttahida Qaumi Movement-Pakistan (MQM-P) Dr Farooq Sattar has decided to approach the Supreme Court (SC) and the Election Commission Pakistan (ECP) for the alleged horse-trading and coercion in the Senate elections.

According to Sattar, loyalties of 15 MPAs of MQM-P were shifted due to "threats and bribes".

Addressing the media at a  press conference at PIB, Sattar said that Senate elections had turned politics into business. "Peoples Party actively used its treasures for Senate elections," Sattar alleged.

"Investigations carried by us reveal that over 15 members of MQM-P were coerced and lured into securing Senate votes after which show-cause notices were sent to six MPAs."

Senate election results are out: Politicians react – some pleased, others peeved

Sattar warned of challenging the Senate results in ECP and SC as his party suspects that the elections were not free and fair. "Senate elections have treated Sindh as Balochistan. We have clear proof of election meddling so we ask the Federal Investigation Agency (FIA) and National Accountability Bureau (NAB) to investigate the matter and monitor CCTV footages of the Sindh Assembly."

Sattar further urged the SC to take matters in their hand, " The SC must declare Senate elections void," he said. "We wanted to boycott Senate Elections but our Bahudurrabad friends stopped us from doing so. I had even warned them that I would not be complacent with Amir Khan, Khalid Maqbool Siddiqui and Kanwar  Naveed but they somehow convinced me."

Coming down hard on Pakistan Sarzameen Party (PSP), Sattar said MQM-P had never been this weak in its entire history but some elements have been conspiring to exterminate it. "People should have voted Sattar if they favored MQM but Mustafa Kamal and Anees Qaimkhani also opposed us. PSP should have voted for MQM for the general seats, but they didn't," he added.

He concluded saying that opponents should know that those who are against Muhajirs will not succeed even if "all political big fish of Karachi die out."

PTI MPAs traded votes for money in Senate elections: Imran Khan

Yesterday, Pakistan Tehreek-e-Insaf (PTI) chairman Imran Khan claimed that some Khyber-Pakhtunkhwa Assembly members affiliated with the party had sold votes in connection with the recently-concluded Senate elections.

Terming this 'disappointing', he said a committee had been constituted to probe the matter. Imran said strict action would be taken against such individuals.

He told journalists that many MPAs turned down offers amounting to Rs40 million. "I salute those who chose not to do so. Those who traded votes for money will be dealt with strictly," he said.