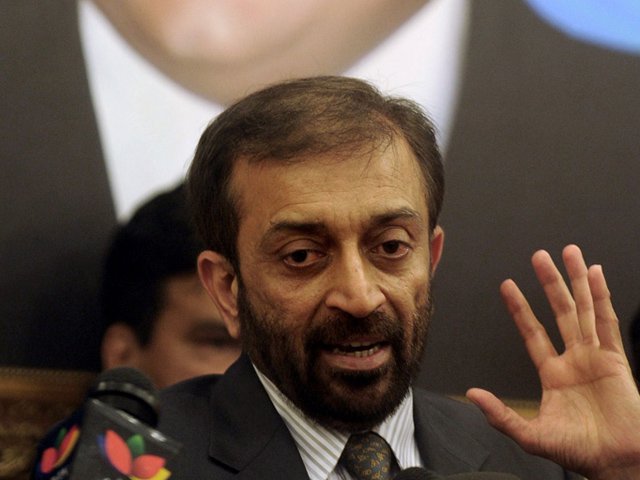 ---
KARACHI: Sindh assembly members who supposedly backed Dr Farooq Sattar, the chief of Muttahida Qaumi Movement-Pakistan's PIB group, ended up not following through on their many assurances to vote for Kamran Tessori, the Senate candidate he fielded, despite promising to lend their support.

As a result, Sattar failed in his bid to get Tessori elected into the upper house.

On February 5, there was a rift between two groups in MQM-Pakistan, with many party leaders in the Rabita Committee siding with him.

He stood against senior party leadership including Amir Khan, Kunwar Naveed, Khawaja Izharul Hasan, Nasreen Jalil and Khalid Maqbool Siddiqui, notwithstanding, Sattar did not withdraw Tessori's candidature.



Differences arose between the factions as the two groups fielded different Senate candidates.

Sattar claimed to have the support of 24 members of the Sindh Assembly owing to which he nominated several MPAs as members of Rabita Committee, as well as, members of Central Executive Committee who then were also elected.

His directives, however, fell on deaf ears with Tessori failing to win a seat.

It is believed that at least 20 party members were on Sattar's side in the wake of the fissure in the party.

Mustafa Kamal alleges open horse trading in Senate elections

To this point that party leaders backed him in public while sources say that most of the MPAs did not vote for his candidate.

According to reports, Rashid Khilji, Sabir Qaimkhwani, Muhammad Dilawar, Kamran Farooqi, Faisal Rafiq, Waseem Qureshi, Kamran Akhtar, Irum Farooqi, Dewan Chowla, Jamal Ahmed and Qamar Abbas all voted for Tessori.

But nine provincial assembly members stood by Sattar during the last whole month ended up not voting his candidate.

Saleem Bandhani, Nishat Zia, Haji Anwar, Muhammad Zubaira, Azeem Farooqi, Saifuddin Khalid and Devadas are all believed to have abstained from voting for his touted candidate.

Observers feel that Sattar has suffered the most from the rift within the party.

Sattar has been mulling over what disciplinary action should be taken against these members with with his close aides.

Six members have been issued show cause notices so far with further action still to be taken in this regard.