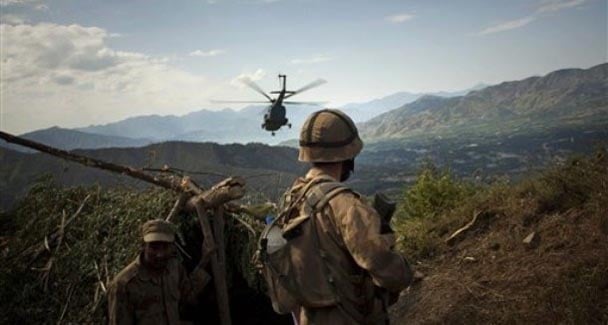 ---
PESHAWAR: At least 40 suspected Taliban militants, among them two key commanders, have been killed in fresh air strikes and artillery shelling in the Orakzai tribal region, officials claimed on Thursday.

They said security forces targeted bunkers of insurgents in the Dalaser area of Orakzai with heavy artillery, killing 22 Taliban fighters, including two key commanders. And 27 militants were wounded in the shelling. Earlier, at least 15 militants were killed and as many wounded when gunships and warplanes bombed militant hideouts in northern parts of Orakzai.

Four militant hideouts were destroyed in the air strikes in Ghalju, Khadezai, Wali Qamar and surrounding areas, security officials told The Express Tribune. However, the casualty figures could not be verified independently as the area is closed to journalists. Local sources expect that security forces will move towards Ghalju and Khadezai. The militant stronghold of Mamuzai – the hometown of TTP Orakzai chapter chief Hafiz Saeed – is expected to be the last target.

Heavy contingents of security forces have reached Shahukhel, Subhana, Sarmulu Kadao, Pakho Kandao and Eksbao Krakqa areas, officials said. Troops have been targeting militant strongholds in northern parts of Orakzai for the last 11 days, officials said. In a separate incident, a wanted Afghan militant – Hayatullah – was arrested by security forces during a search operation in Wari of Upper Dir district.
COMMENTS (1)
Comments are moderated and generally will be posted if they are on-topic and not abusive.
For more information, please see our Comments FAQ