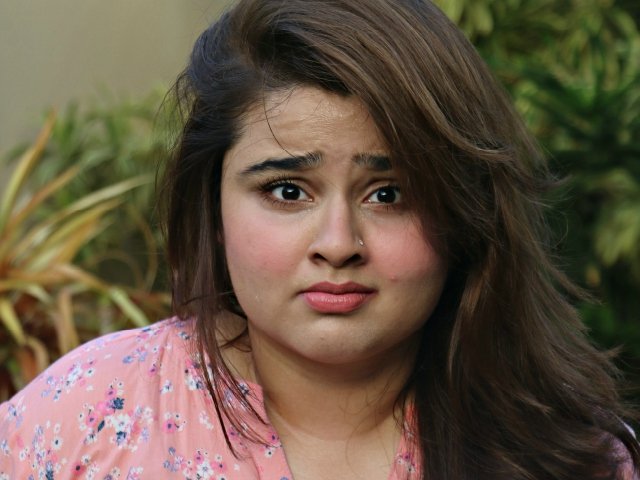 ---
DUBAI: Faiza Saleem is breaking stereotypes one standup-act at a time. A lawyer by profession and a stand-up comedian-actor by passion, Saleem was recently seen in Azfar Jafris, Hareem Farooq, Usman Mukhtar and Ali Rehman Khan-starrer Parchi.

Saleem has also been seen on various skits on award shows and has had numerous television appearances but what intrigues everyone and makes her thoroughly unique, is that she is one of the pioneers of the female standup comedian market. The Express Tribune spoke with this talented thespian about her past, present and very exciting future.




The Express Tribune (ET): How difficult is it to be a woman entertainer in a patriarchal society and industry?

Faiza Saleem (FS): As difficult as you allow it to be. Whatever hurdles came my way, I faced them head on. I didn't stop doing my thing which I feel is crucial. Just keep going.

ET: Talk to us about how your journey began and how it has changed you? Are you the same person as compared to when you started out?

FS: I've had an exhilarating journey, thank God. It's taught me to do what I love and let things take their natural course after that. I've learnt that originality goes a long way. Be who you are because there is literally no one else like you. We try so hard to fit in that we forget who we are. But I do think I've changed with the passage of time. I've become more opinionated and less tolerant of people talking and critiquing for no reason. If I don't like something, I'll raise my voice against it. I guess I've also realised the importance and the art of saying no.




ET: Why aren't there more shows dedicated to funny women instead of shows that humiliate women when it comes to comedy?

FS: Primarily because women have been the butt of a lot of jokes in comedy. Comedy, is, undoubtedly, a male dominated field, not just in Pakistan but the world over. Making fun of women is an easy way to get a laugh, sadly. I'd like to say that's not the case anymore but I'd be lying if I did. However, I'm glad that's changing slowly but surely. At least around me.

ET: Tell us about your current and prospective projects?

FS: I've been working with multiple brands on social media, including Candyland, Cadbury, Daraz and Rose Petal this month. Alongside that, I'm doing shows with my troupe, The Khawatoons. I've recently started doing ladies' nights regularly which are women centric shows by women for women. Then there's Doodhpatti with Dadi, of course. Doodhpatti is a celebrity roast show that I've started doing no-weekly of late. So far, Mansha Pasha, Abbas Jafri, Zoe Viccaji and Ali Gul Pir have featured on the show. Hania Aamir, Ahmed Ali, Khalid Malik, Gohar Rasheed and Mooroo will soon be seen on the show as well.  I'm also doing pilots for TV shows and hopefully I'll decide to pursue at least one of them as well and explore TV a bit more.




ET:  What made you want to be an actor/performer?

FS: It was actually being on stage and making people laugh that I enjoyed the most. Being able to do that is just so empowering. And when I switch and talk about something serious, people are willing to listen to me. My words have an impact on audiences. That's the greatest feeling to have.

ET: What have been some of the more interesting feedbacks you've gotten in your time as a comedian?

FS: That I'm the Bushra Ansari of the future. Or Malika Dua of Pakistan. And as amazing as these artists are, I'm not like them and I don't want to be either. I'm my own person, I am noone's replica. But when people tell me, I've made them happy or that their day is better because of me or that I've inspired them to follow their dreams, I thank my lucky stars. My fans are everything to me.




ET: What are your favorite movies and roles?

FS: Al Pacino's role in Scent Of A Woman, Tom Hanks in Forrest Gump, Kareena Kapoor's role in Chameli, Simon Bird's in the In Betweeners (both the film and the series) and Usman Mukhtar's In Parchi. That's just to name a few. I've a much longer list, to be honest.

ET: What is a role in the recent past that you saw and said, 'I could really do this.'

FS: Even though the show is pretty old, I loved Jane (Brooke Elliot) in Drop Dead Diva. I'd kill to do a role like that. Sadly, we don't make such shows here. But someday.

Have something to add to the story? Share it in the comments below.