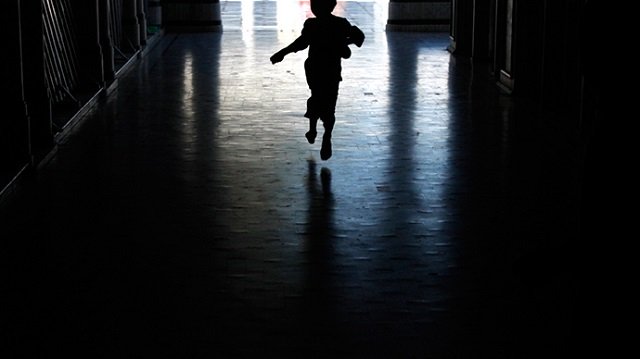 ---
LAHORE: Siddique Ahmed's* maid was devastated when her seven-year-old mute son, who went to a nearby shop, didn't return home.

"I feared her son has been abducted," says Ahmed, who lives in Green Land in the limits of South Cantonment police. The child, Azhar Mehmood's mother Zubaida* works as a domestic help at Ahmed's house.

Child rescued from clutches of molester

The family looked for Mehmood everywhere but failed to locate him.

Later, Ahmed called Police Helpline 15 and the staff transferred his call to Lost and Found Team (LFT) of the Punjab Safe City Authority (PSCA) Qurban Lines. The team inquired about the appearance, features, dressing and other details of the child and started searching for him. They also dispatched information about the victim to the force.

After four hours of continuous efforts, the LFT received information about a missing child. A citizen called to inform them that he had spotted a minor child on a street beside Shell petrol pump in Factory Area. The LFT team called SHO Factory Area, who reached the spot and shared the details of the child. He told them that the victim is unable to speak.

The team asked SHO to speak the child's name before him. When SHO asked if Mehmood was his name, he nodded his head, yes. The LFT staff informed Ahmed.

"We were not expecting Mehmood's recovery because he is mute," says Ahmed while talking to The Express Tribune. It became possible only due to LFT and police's cooperation. Thanks to them, he added. "This incident has dispelled the tainted reputation of police in my eyes."

This was not the only case in which a lost child was reunited with his family with the help of LTF team. PSCA Media Manager Haroon Yousuf told The Express Tribune that LFT has reunited 10 lost children in February, 2018 alone.

In other incidents, two of the victims were mute and deaf, he said, adding that besides, it has also helped recover people two cars, 204 motorcycles and 10 rickshaws during the last four months.

Yousuf said that they had deputed a dedicated and ambitious team of young computer graduates to serve at LFT unit round the clock and they work in three shifts.

With the help of data or information received through 15 and the virtual cam-surveillance of the city, the team sifts the app's database and draws various analogies hooking them up with corresponding reports received from police stations or other identified hotspots, he added.

He went on to say that this manual probing and looping on a computerised database completes the job in the shortest possible time with matching results.

Rights activists urge govt to curb child abuse

Another officer of PSCA, on condition of anonymity, said that unfortunately there was no coordinated and effective system in place for recovery of lost children in Pakistan. "The government of Punjab was working on a system similar to Amber Alert System but its establishment may take some time."

He said that LFT was a first coordinated effort for lost children. He added that there was a dire need for a massive awareness campaign over the issue among the public.

* names changed to protect identity



Published in The Express Tribune, March 5th, 2018.
COMMENTS
Comments are moderated and generally will be posted if they are on-topic and not abusive.
For more information, please see our Comments FAQ