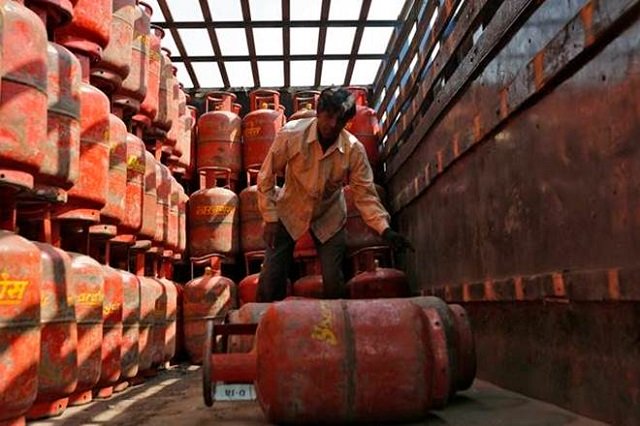 ---
ISLAMABAD: Not many concepts of economics are popular with the people of Pakistan. However, subsidies will be on the list of almost every Pakistani that tells how the government can promote economic welfare.

Consumers want the government to give subsidies on a wide range of products and services. Any move to remove or reduce subsidy is viciously overplayed in the mainstream media.

People's fascination with subsidies is based on the welfare concept of state which is endorsed by many economists of Pakistan. According to this viewpoint, the state can reduce poverty and inequality by granting subsidies.

Along with tax rebates, subsidies have become a potent political tool by which government tries to woo voters. In some cases, benefits of the subsidy are exclusively given to economic agents belonging to a particular political constituency.

Govt considering energy subsidy for Punjab textile mills

Earlier this year, the government was criticised by the opposition for giving fertiliser subsidy only to farmers within its own political constituencies.

Despite its popular appeal, people's economic understanding of subsidies is limited at best.

Subsidy is a bad economic policy most of the time. Its negative long-term impact far outstrips any temporary benefits associated with it. The purpose of this article is to dispel common myths about the subsidies both from the consumer and producer's viewpoint.

Increase in economic inequality

It is believed that subsidies should be given on essential commodities. These commodities include wheat, electricity and fuel among others.

Currently, the government is subsidising these products through different schemes. For example, we have state-run utility stores. The electricity and gas units that we consume are also subsidised.

In the past, the government has run programmes like Sasti Roti. The Metro Bus service in major cities of Punjab is another example of a subsidised programme.

Such types of subsidies are called untargeted subsidies. These directly contribute to increase in inequality. Even an individual who can easily afford market prices is also enjoying the benefits of cheap rates.

Under the Sasti Roti programme of the Punjab government in 2008, the price of bread was restricted to Rs2 per piece. All individuals were paying the same price whether those living below the poverty line or those having earnings well above that threshold.

Why should an individual with an income of Rs20,000 per month purchase bread at Rs2 when he could easily afford the market rate of Rs4 in 2008?

Finance ministry agrees to release Rs104b for power subsidy

Similarly, why should big consumers of electricity have to pay for their high consumption at low rates? These schemes are like a tax rebate for the high and middle-income individuals.

There are a lot of such individuals in Pakistan who actually belong to these income classes. Since they spend more on subsidised products and services, their absolute advantages are far more than those who deserve lower rates. Resultantly, subsidised schemes tend to increase absolute inequality in the economy.

Subsidised projects fall prey to financial difficulties quite often which place a serious burden on public expenditure. The Punjab government is still paying millions to cover the cost of loans acquired for financing these schemes.

In order to make room for loan repayments, the government has to compromise spending on areas that can reduce inequality in the long run like education and health.

Subsidies lead to wastage of resources

In Pakistan, subsidies are not limited to individual consumers alone. Different industries are also enjoying subsidies. It is believed that subsidised industrial inputs will encourage domestic industries to produce more and hence increase economic growth.

Unfortunately, even after decades and trillions of rupees in subsidies for major industries of Pakistan, these industries have failed to record sustained growth.

Subsidised industrial inputs distort the price mechanism. This promotes perverse economic decision-making on the part of economic agents which cannot be sustained in the long run.

Take the case of flour industry. Wheat is currently available at a subsidised rate in Pakistan. This encourages would-be millers to set up plants in order to book profits even if production capacity of the existing plants is sufficient to meet domestic demand.

As these new millers don't have much knowledge of the business, they are competed out of the industry. The resources which are wasted due to wrong market signals provided by the subsidies could have been employed in some other business that has room for investment and addition to the capacity.

Uncompetitive exporters

The government also gives subsidies to exporters with the aim of increasing exports. But the protection accorded by the subsidies to export industries has rendered them uncompetitive in comparison to other countries.

Whenever subsidies are removed, export industries crumble in the face of international competition. However, there are also other factors behind the low competitiveness of Pakistani export industries.

The practice of not disbursing the due subsidy by the government further aggravates the situation. The burden of clearing these subsidies is so much that the government finds it difficult to clear them on a regular basis.

As a way forward, it is recommended that the government should shun the practice of untargeted subsidies. Apart from a few countries, the practice has mostly been stopped in the world.

As a general rule, a thorough study must be conducted before subsidy is provided for any industry.

The writer is a researcher and works in the development sector of Gilgit

Published in The Express Tribune, March 5th, 2018.

Like Business on Facebook, follow @TribuneBiz on Twitter to stay informed and join in the conversation.


COMMENTS
Comments are moderated and generally will be posted if they are on-topic and not abusive.
For more information, please see our Comments FAQ