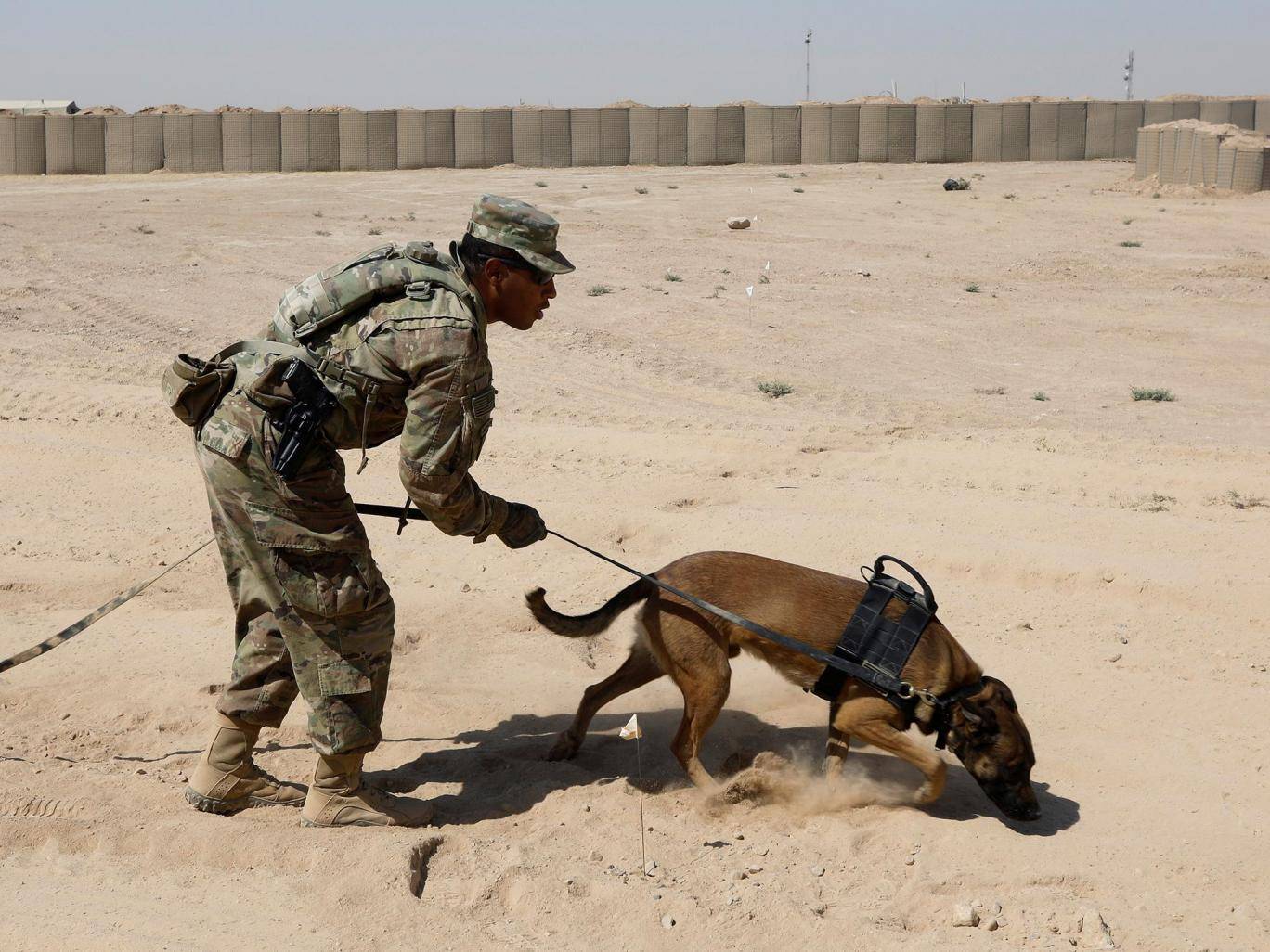 ---
A report revealed that dogs helping the bomb disposal quad returned home after duty in Afghanistan, only to face mistreatment by the US army.

The guard dogs saved enumerate lives between the years 2010 and 2014 but were not attended to properly. They were left in kennels for almost a year and probably even shot down.

Many dogs had to be rescued by the soldiers who served in Operation Enduring Freedom.

Hero labrador sniffs out survivor in Taiwan quake wreckage

The army described one dog as being delirious, having developed a post traumatic stress disorder and another which was given bite training to go to families with children.

The adoption process was described as "organised chaos" as there was no screening process for the families adopting the dogs, and most people interested in adoption were described as not being capable of handling these types of dogs.

Thirteen animals were left at a kennel in Virginia by a private company for over a year before the US War Dogs Association and Mission K9 Rescue charities intervened to reunite them with former handlers.

The Tactical Explosive Detection Dog (TEDD) programme was set up in 2010 to train and field dogs to detect improvised explosive devices (IEDs).

After the contract ended in February 2014 the US military should have evaluated their condition and 'disposed' them off according to regulations. An inquiry report was launched after soldiers complained about the fate of their dogs.

Barbra Streisand says she cloned her dog twice

The Inspector General exposed that of the 232 dogs discharged by the Army, 27 were transferred to law enforcement agencies, five to federal agencies, three to military units, 13 to a private company and seven to civilians.

"We found that Department of Defence policy did not prioritise applications for transfer or adoption of TEDDs," said the Office of the Inspector General (OIG).

"The Secretary of the Air Force, as the Executive Agent for the military working dog (MWD) program, did not provide sufficient management and oversight of the army's plan and process to dispose of its TEDDs.

This article originally appeared in The Independent.