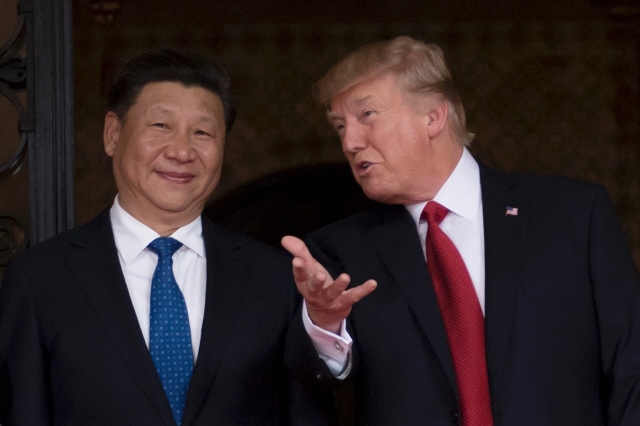 ---
WASHINGTON DC: Donald Trump on Saturday appeared to cheer on China's Xi Jinping for paving the way to a limitless tenure, while delivering a lighthearted address at a Florida fundraising event.

Trump seemed to jokingly muse over making such power consolidation moves himself, according to audio from the closed-door event at his Mar-a-Lago resort published by news outlet CNN.

"He's now president for life," the 71-year-old US president said, eliciting chuckles from the crowd of Republican donors. "And look, he was able to do that. I think it's great."

China's top paper says reform does not mean life-long presidency

He garnered even more laughs when he quipped: "Maybe we'll have to give that a shot some day."

Though the US leader's comments struck a jocular tone, many on Twitter voiced concern over the prospect of an indefinite Trump presidency.

"Whether this was a joke or not, talking about being President for life like Xi Jinping is the most unAmerican sentiment expressed by an American President," said Democrat Ro Khanna, a California congressperson.

China's supreme leader: Is extending Xi Jinping return to dictatorship?

"George Washington would roll over in his grave."

China's legislature will hold an annual session starting Monday that will grant Xi a second five-year stint as president -- and also likely scrap the constitution's limits on holding the office, clearing the way for him to rule for life.

The possibility has sparked public outcry, prompting Chinese censors to furiously stamp out dissenting voices on social media.
COMMENTS
Comments are moderated and generally will be posted if they are on-topic and not abusive.
For more information, please see our Comments FAQ