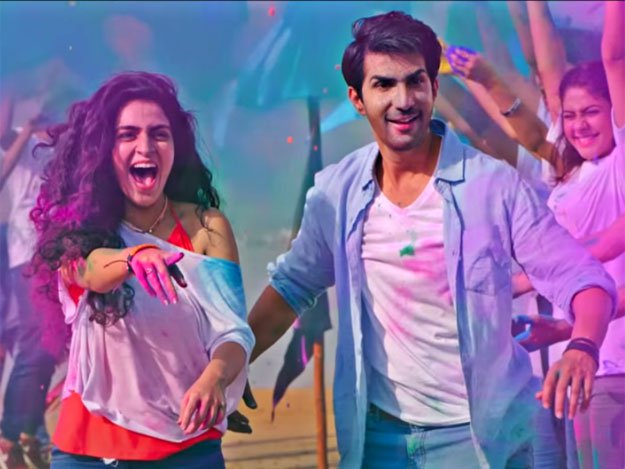 ---
KARACHI: I recently found myself attending a talk at the Stars Club last week by a brilliant New York based writer, artist and director Mumtaz Hussain. The talk was truly inspiring, but I found myself twitching on the edge of my seat during the Q&As. A lady claiming to be an independent film-maker told Mumtaz that it was difficult to find work here and asked how one could make content that appeals to everyone including, and I quote, the "rikshaw drivers".

Similarly, an aspiring writer asked what the three things are that makes a person a praiseworthy film-maker. Flabbergasted and unable to believe my ears I wondered, if everyone really was looking for a mathematical equation to film-making. One thought led to another and soon there was no stopping the questions that popped. The inescapable question that rises from all this is: What does this mean for the Pakistani film industry?




The Industry was revived a few years ago with Shoaib Mansoor's critically-acclaimed film Khuda Kay Liye and even though it had its fair share of flaws, the future it promised for the industry was almost utopist. What seemed to be a promising start, however, has now inched down a different road (A dark road).

In my opinion, the way films are being made these days is problematic to begin with in this newly revitalised industry. People from speckled fields want to be a part of this field, not because they are passionate for writing or film-making but because they see easy money. And nobody bothers with people who worked their gluteus maximus off to get degrees and gain skills. The magical word; money. That is all everyone seems to care about as of late. Who cares about a good story when there are new iPhones to be bought? Why bother giving new talent a chance when vacationing in Dubai is far more important?


PHOTO: INSTAGRAM/HOMANNJAHAAN

Coming to the formula, F = RC² (Film = Romance Comedy²); I genuinely believe the majority content being produced is based around romance and wildly scattered comic numbers.

The story itself is given a backseat now with special effects and funky dance numbers taking the lead. Directors nowadays prefer fancy shots over the crafting of a story. What they are failing to grasp is that the story alone is the most important thing in a film. On screen dupatta floats come and go, but the story lasts. The story is what helps the audience connect to the onscreen characters and in return, make films unforgettable.




The same old 'boy meets girl' is being recycled to the point of frustration. We do not lack fresh stories, we lack the will to produce them.

This type of repetitive behaviour is maddening because it demonstrates a preference for certain actors and characters. Which, in turn, creates a stereotype in the public's mind, a stereotype that causes the soul of any motion picture, also known as the story, to be ignored.

For those who don't have the time and patience to comb through the above written paragraphs (with high blood pressure and sweat). Here's a summary in five simple points:



People in the industry are too profit oriented


New talent needs to be given a chance


Dupatta floats belong only in old Bollywood classics


There are more stories than generic rom-coms (refer to Iranian cinema if you're in doubt)


The story is the soul of any visual media; it cannot and should not be treated like an unwanted after thought


Have something to add to the story? Share it in the comments below.
COMMENTS
Comments are moderated and generally will be posted if they are on-topic and not abusive.
For more information, please see our Comments FAQ