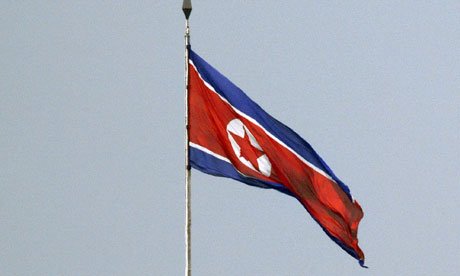 ---
UNITED NATIONS: China delayed a US request for a United Nations Security Council committee to blacklist 33 ships, 27 shipping companies, and a Taiwan man for violating international sanctions on North Korea, diplomats said on Friday.

The United States submitted the request a week ago, a move it says is"aimed at shutting down North Korea's illicit maritime smuggling activities to obtain oil and sell coal."

The UN request coincided with the United States imposing its largest package of unilateral sanctions against North Korea on Friday, intensifying pressure on Pyongyang to give up its nuclear weapons and missile programs.

China slams 'wrong' US sanctions on North Korea-tied traders

China did not give a reason for placing a hold on the US request. A hold can be lifted and is often used when a Security Council member wants more information, but sometimes it can lead to a permanent blocking of a proposed blacklisting.

The Security Council North Korea sanctions committee works on the basis of unanimity.

If agreed, the 33 ships proposed by the United States, 19 of which are North Korean vessels, would be subjected to a global port entry ban. Countries would also be required to deregister the 14 ships that are not North Korean.

The 27 proposed companies and the one individual would be subjected to an asset freeze.

Beijing protests US sanctions on Chinese firms over North Korea ties

The UN Security Council has unanimously boosted sanctions on North Korea since 2006 in a bid to choke off funding for Pyongyang's nuclear and ballistic missile programs, banning exports including coal, iron, lead, textiles and seafood, and capping imports of crude oil and refined petroleum products.

In October the United States proposed eight ships for UN designation for smuggling banned cargo from North Korea. The committee agreed to ban four ships from ports globally, while Washington postponed a bid to blacklist the remaining four.

In December the United States proposed 10 ships for blacklisting, the committee agreed to designate four, while diplomats said China objected listing the remaining six.