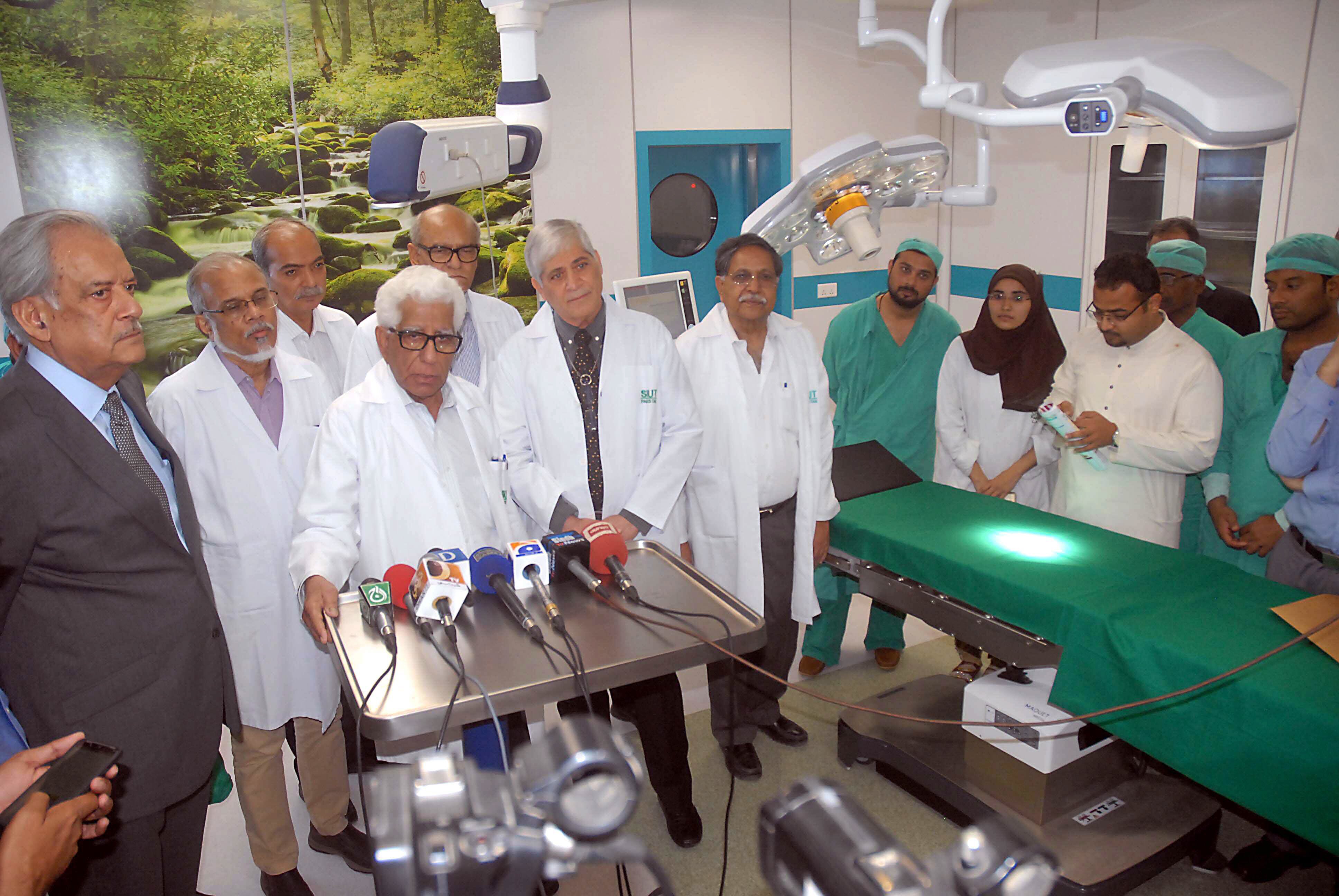 ---
KARACHI: The Bashir Dawood state-of-the-art operation and transplant centre at the Sindh Institute of Urology and Transplantation (SIUT) was inaugurated on Friday. This is the first operation theatre of its kind in the country.

SIUT head Prof Dr Adibul Hasan Rizvi addressed the opening ceremony of the Bashir Dawood operation theatre complex, where he said he was proud that the centre was inaugurated. He said that Suleiman Dawood, Bashir's father, was his friend and that friendship translated into aid for the hospital. Dr Rizvi explained how their friendship came about.

According to Dr Rizvi, Suleiman had come to him for treatment and was surprised when he was not charged a fee. The SIUT founder said it feels good to waive medical fees for even those patients who could afford it. The incident impacted Suleiman's life and he later donated funds to construct a dialysis centre and operation theatre. SIUT has 35 modern dialysis machines that are used to treat patients year round free of charge.

Sindh excels in public health domain, says Bilawal

Dr Rizvi stated that even if someone cannot afford treatment, they still have the right to live. He said that around 10,000 children also undergo dialysis at the institute every year.

SIUT is the largest dialysis centre in south east Asia and around 325,000 dialyses are performed at it every year. Dr Rizvi told participants that Bashir always helped improve the hospital.

He also assisted in establishing an oncology centre at the hospital, which is why the cenre is named Hanifa Oncology Centre, after his mother. Dr Rizvi said that everything, from radiology to dialysis, is provided free of charge. He said SIUT also offers brachytherapy, which is a technique that only the Shaukat Khanum Hospital and SIUT offer in Pakistan.

Renal transplants are also carried out successfully at the hospital. After the inauguration of the operation theatre, the number of operation theatres at the SIUT has increased to 24.

The ceremony was also addressed by the institute's vice-chairperson, Zubeida Mustafa. She thanked Dr Rizvi and said that the SIUT is a modern institute that provides advanced treatment free-of-charge. She said the hospital owes its progress to the efforts of Dr Rizvi and its donors.

Many other health experts also participated in the opening ceremony.
COMMENTS
Comments are moderated and generally will be posted if they are on-topic and not abusive.
For more information, please see our Comments FAQ