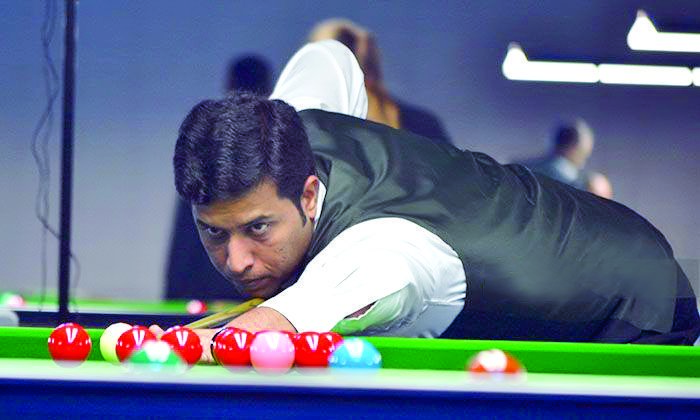 ---
KARACHI: Pakistan's Muhammad Asif and Babar Masih set a final date with India at the IBSF World Team Championship, defeating Hong Kong 3-2 in the semi-final in Doha on Friday.

Pakistan were fielding two teams in the competition and Asif with Babar were in Pakistan1.

Earlier, they defeated Wales2 in the quarter-final 3-1, before taking on Hong Kong who proved to harder to beat.

Pakistan1 won the first frame 68-34, but lost the following two frames 29-63, 59-69. However, the team regained focus in the next two frames to win 78-49 and 68-56 and take the match away from Hong Kong.

In the round-of-16 they outclassed hosts Qatar1 3-1 to progress in the competition.

"We want to give our best and the competition isn't easy in any way," Asif had told The Express Tribune from Doha before the start of the tournament.

Asif and Babar will be playing India2, having Manan Chandra and Pankaj Advani, who defeated Iran 3-2 in the semi-final.

Earlier Asif, who has recently won  the national championship after five years, said that he wants to make history with the win in the World Team Cup final as it is the inaugural event and hoped to do his best.

On the other hand, the second team from Pakistan, composed of Muhammad Sajjad and Asjad Iqbal lost 3-2 in the pre-quarterfinals against Wales2.

The event was featuring 24 teams in eight groups.
COMMENTS
Comments are moderated and generally will be posted if they are on-topic and not abusive.
For more information, please see our Comments FAQ