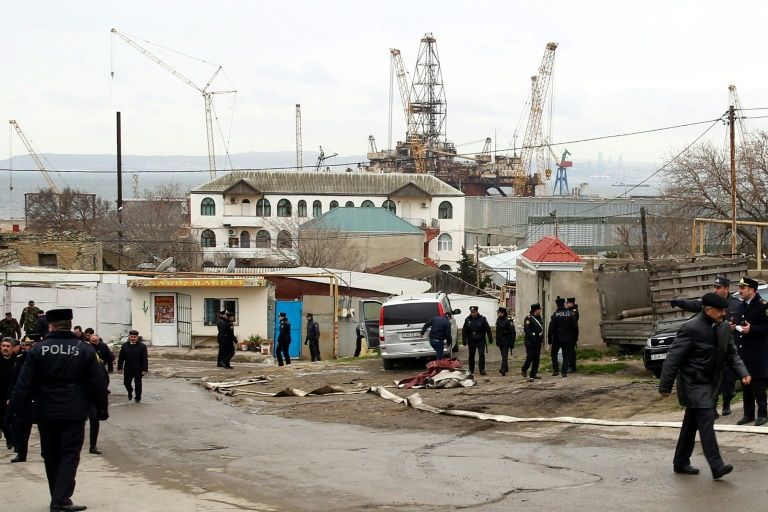 ---
BAKU: Twenty five people died in a fire which tore through a drug rehabilitation clinic in the Azerbaijani capital Baku early Friday, officials said, revising an earlier death toll.

"At 06:10 am a fire broke out at the Republican Narcological Centre in Baku," the General Prosecutor's Office, the health, interior and emergencies ministries said in a joint statement.

"According to the latest data, 25 people died in the fire," said the updated statement, which initially put the death toll at 24.

Four more people were hospitalised with serious burns, the statement said, citing a power grid defect as the initial cause of the blaze.

President Ilham Aliyev went to the scene, Azerbaijan's APA news agency reported, while Russian President Vladimir Putin sent condolences.


At least 17 killed in New Delhi factory fire


Video footage broadcast on local television showed huge flames leaping through barred windows of a one-storey wooden hospital ward.

Earlier on Friday, APA news agency reported that at least 30 people had perished in the blaze. It said the fire broke out in a ward for bed-ridden patients.

It took some three hours for ten squads of firefighters and rescuers from the emergencies ministry to extinguish the blaze.

The ex-Soviet Caucasus nation has a history of large-scale casualties as a result of fires in residential buildings and elsewhere.

In May 2015, 15 people - including five minors -- died in a fire in a multi-storey building in Baku.

In October 1995, 289 people died in a metro fire in Baku, in the world's deadliest subway disaster that was caused by outdated Soviet equipment.
COMMENTS
Comments are moderated and generally will be posted if they are on-topic and not abusive.
For more information, please see our Comments FAQ