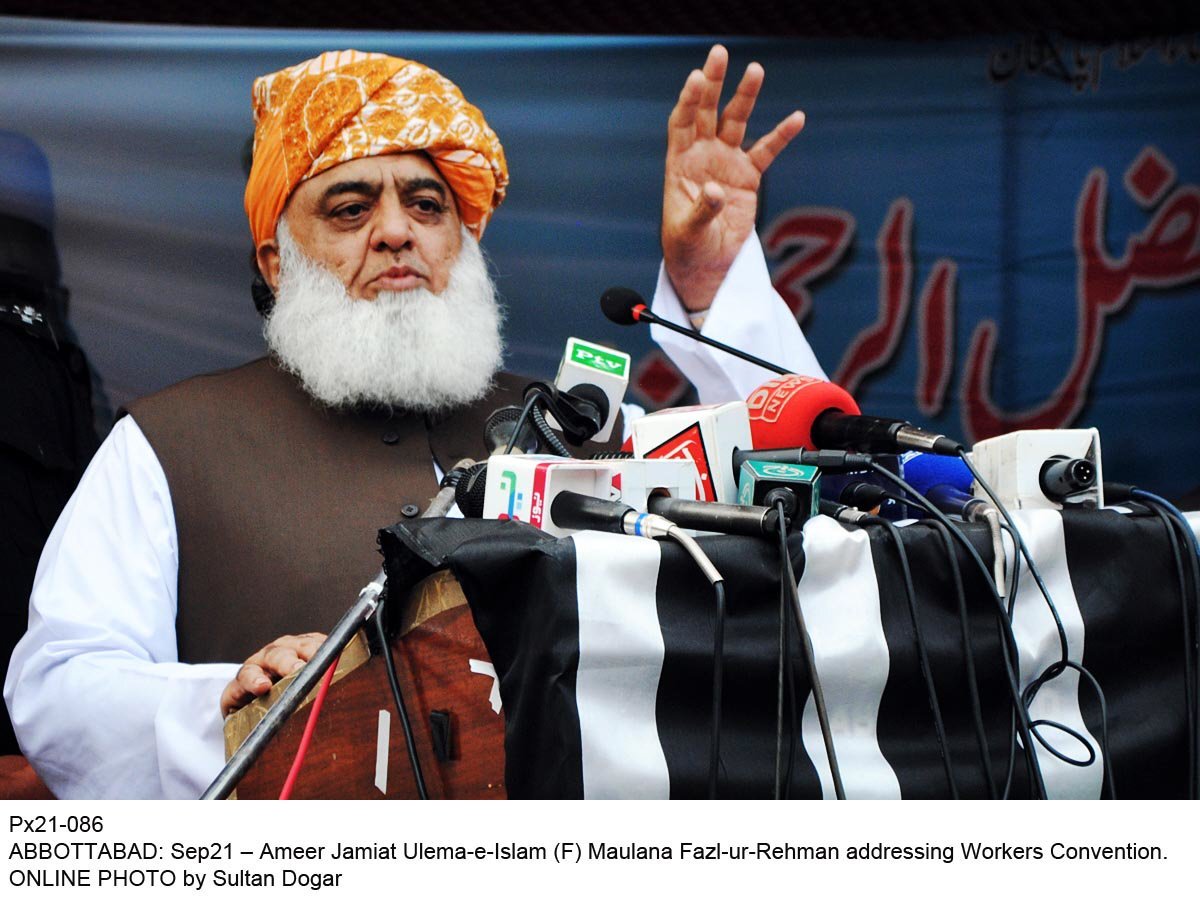 ---
The Jamiat Ulema-e-Islam-Fazl (JUI-F) leader said that tensions between institutions cannot be concealed by maintaining a neutral tone.

Talking to the media, Fazlur Rehman said that Nawaz Sharif is being summoned for court hearings on a weekly basis, whereas other absconders are roaming around freely.

Hours before Senate polls: PTI loses a vote in K-P

He said that Nawaz Sharif's conduct has been uncompromising but Shahbaz Sharif seems to be willing to negotiate. Shahbaz is trying to build a consensus but the tensions existing between institutions are an impeding factor.

Fazl vouched for PML-N's support and said that JUI-F will support the federal government in the upcoming Senate elections.

People will definitely 'reward Nawaz' in polls: CM

The JUI-F leader spoke about the reinstatement of the Muttahida-Majlis-e-Amal (MMA), saying that, "The Jamiatul Hadis conference will take place in Lahore on March 12 instead of March 8. PML-N induction on the MMA platform will be discussed in the near future.

Earlier, Maulana Fazlur Rehman was elected as the president of Muttahida Majlis-e-Amal (MMA), an alliance of religio-political parties.

According to Express News, during a meeting of MMA in Lahore, a general council comprising 20 members of the alliance was formed.

MMA, issued a statement saying that the aim of their struggle was to develop the society and form an Islamic welfare state. It said that all decisions will be made on the basis of consensus, and any attack by non-religious elements will be retaliated.