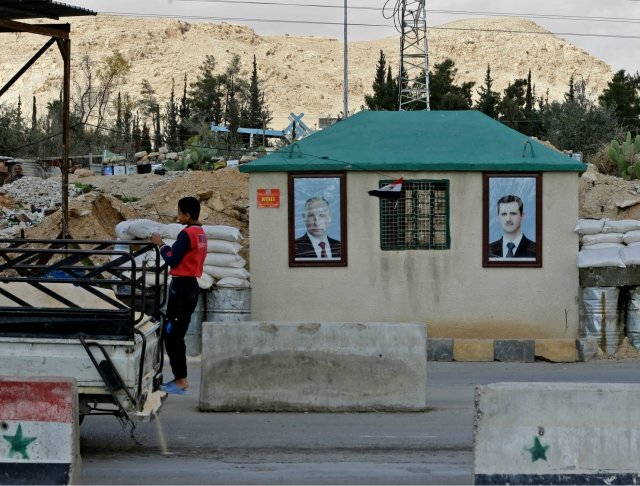 ---
About 40 trucks are loaded and ready to ferry relief supplies to Syria's bomb-and-siege shattered Eastern Ghouta, but there has been no let up in fighting despite a UN ceasefire resolution, a top UN official said Wednesday.

Mark Lowcock, the UN under secretary-general for humanitarian affairs, said there has been no change in the situation around the rebel-held enclave in the Damascus suburbs despite a ceasefire resolution Saturday.

"When will your resolution be implemented?" he asked, staring fixedly at members of the UN Security Council, who listened in complete silence.

Fresh violence mars first day of Syria enclave 'truce'

Lowcock said trucks loaded with supplies have been poised to go to 10 besieged areas including Douma, the main town in the enclave, since Saturday.

But he said there has been no access for humanitarian convoys, nor authorisation by the regime to go into the besieged areas, nor medical evacuations since the Security Council resolution was passed, he said.

On the contrary, the bombings have continued, and deaths and wounded have mounted, he said, speaking at a monthly Security Council meeting devoted to the Syrian conflict.

The US representative Kelley Currie accused the Syrian regime of violating the ceasefire, while Russian Ambassador Vassily Nebenzia accused the rebels.

Carl Skau, the deputy Swedish ambassador to the United Nations, demanded "immediate access" for the humanitarian aid. "There is no time to lose," he said.

Before the meeting began, French ambassador Francois Delattre recalled that the rebels in Ghouta had said Tuesday they were ready to observe a ceasefire, but the Syrian regime has given no sign it is ready to do the same.

UN officials voice frustration over lack of cease-fire in Syria

"It is the collective credibility of the Security Council and the responsibility of each of its members that today is heavily at stake in the Syrian drama," he said.

Jeffrey Feltman, UN under secretary-general for political affairs, expressed frustration over the council's inaction.

"What we need is implementation of (resolution) 2401 and that is not happening," he said.

After a night of intense fighting on the periphery of Eastern Ghouta, Syrian aviation early Wednesday bombed several localities in the rebel enclave, where an estimated 600 civilians have died since February 18, about a quarter of them children, according to the Syrian Observatory for Human Rights.