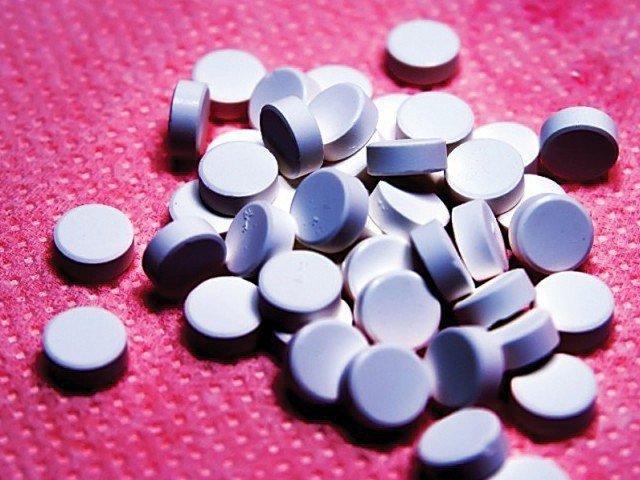 ---
ISLAMABAD: The pharmaceutical companies and Drug Regulatory Authority of Pakistan (DRAP) on Wednesday finally agreed on the road map to determine the prices of  medicines.

The three judge bench, headed by Chief Justice of Pakistan (CJP) Mian Saqib Nisar asked the counsels for pharmaceutical companies and DRAP authorities to hold a meeting on the same day (Wednesday) to finalise the road map regarding the fixation of medicines prices.

CJP expresses concern over SHC granting stay orders on fixation of drug prices

Later, all stakeholders including secretary health held a meeting in the Supreme Court premises where a road map was finalised. The four pages draft of proposed road map has been submitted in the apex court.

A senior official told The Express Tribune that the road map will help in settling the issues, adding that dozens of stay orders have been granted by the Sindh High Court in favour of pharmaceutical companies. It is expected that litigation may be stopped on the fixation of medical prices, if road map is approved by the apex court today.

Renowned lawyers Makhdoom Ali Khan and Faisal Saddiqui, who are counsels for pharmaceutical companies have finalised the draft. A copy of it is available with The Express Tribune.

It is proposed that in all such cases which were rejected by the Drug Pricing Committee (DPC) of DRAP for want of documents, a notice will be issued to the concerned company identifying the missing documents. Later companies will supply the documents to DRAP within ten days of recipient of notice.  After the receiving of documents, DRAP will decide these cases through speaking order within ten days.

The draft further states that the cases which were accepted by granting a onetime eight per cent increase will be reconsidered after giving notice to companies and decide them within 30 days.

The proposed plan also says that all subjudice price fixation cases will be decided by a speaking order by the DPC within 60 days after notice and hearing the parties.

Regarding the annual increase in medical prices, it is proposed that DRAP after the notice to and hearing the parties, in subjudice matters and other pharmaceutical concerns who may approach DRAP in this regard, will pass a speaking order within 30 days whether annual increases provided in 2015 Policy are automatic or contingent on a notification being issued by DPC of DRAP.

It is further recommended that DRAP will file comprehensive report within 75 working days. Later pharmaceutical companies may file objections, if any and the court will pass final order after hearing such objections.

To achieve these objectives the DPC of DRAP may meet on such dates and for such hours as may be necessary. Orders may be passed directing all members of DPC of DRAP including but not limited to provincial health secretaries or their nominees to attend all meetings without fail.

DPC of DRAP will decide all cases in accordance with law and on the basis of materials and evidences before it.

DRAP notifies price increase for drugs

The proposed amendments in the Drug Pricing Policy 2015 will be completed within a period of 30 days after seriously considering and taking into account the suggestions and recommendations of the stakeholders and a new policy will be notified within 60 days thereafter.

"It is respectfully stated that the road map may be graciously approved by this court and appropriate order passed accordingly", it is stated in the proposed draft of road map.


COMMENTS
Comments are moderated and generally will be posted if they are on-topic and not abusive.
For more information, please see our Comments FAQ