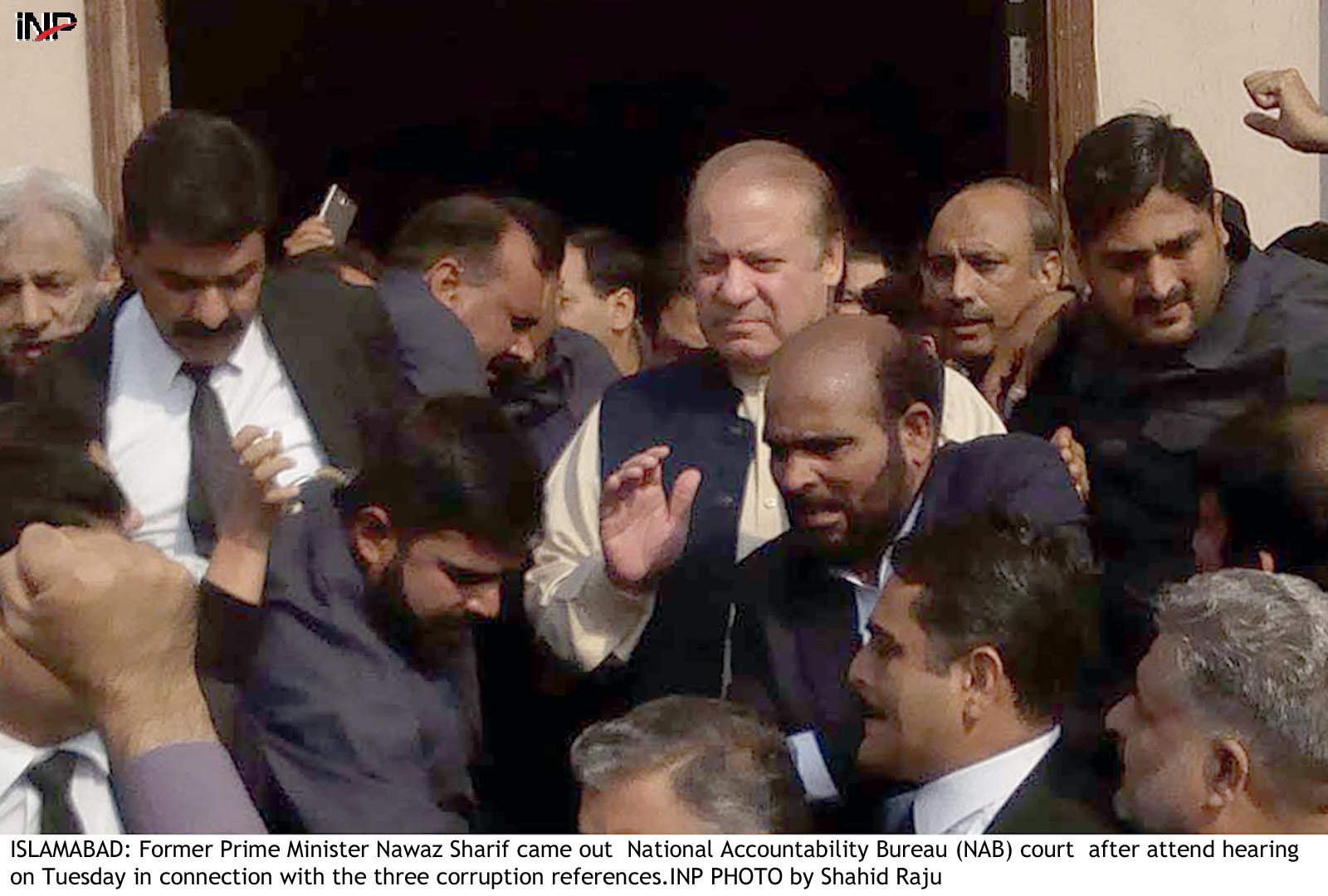 ---
LAHORE: People will definitely reward Pakistan Muslim League-Nawaz (PML-N) in the general elections because Nawaz Sharif made the party popular with his hard work, said Acting President PML-N Shehbaz Sharif.

He was addressing the Punjab Parliamentary Party meeting on Wednesday.

Shehbaz said that PML-N meeting in Peshawar was a reflective of the public opinion of the Khyber-Pakhtunkhwa. He added that the silent majority has given its verdict in favour of PML-N in Lodhran. "The common man has defeated the owner of palaces and airplane in Lodhran. The multi-billionaire has been defeated and a common man Pir Iqbal, who lives among the masses, has won."

He said that he trusted the assembly members of PML-N. "My team and I have served the masses day and night. Development projects of our party have made the opponents politically dead."

The chief minister said that saving of Rs150 billion in four gas electricity projects is a unique example in the history of the country. He said that thousands of kilometres long carpeted roads have been constructed in rural areas with an amount of Rs90 billion and this has provided tremendous relief to the rural populace.

Similarly, subsidised fertilisers and interest-free loans have been given to the farmers for the first time, he said, adding that provision of high-quality machinery and qualitative medicines in hospitals is another achievement of the PML-N government.

The meeting was attended by Punjab Assembly Speaker Rana Muhammad Iqbal Khan, Law Minister Rana Sanaullah and others attended the meeting.

Published in The Express Tribune, March 1st, 2018.