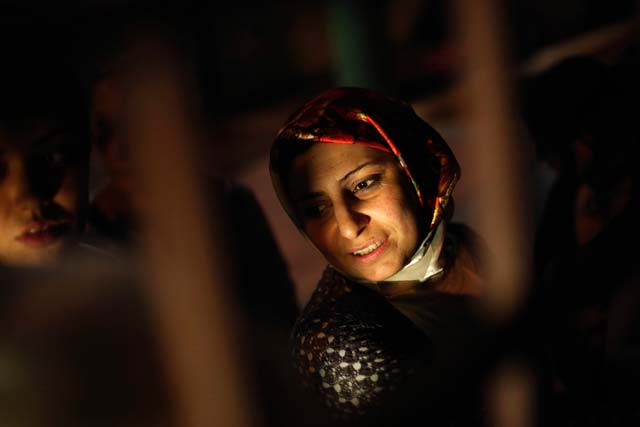 ---
Syrian women have faced sexual exploitation by aid workers representing the UN and other international agencies. The workers were found to be holding back food supplies and logistical help, only extending assistance in exchange for sexual favours.




In a report retrieved by BBC, practices of sexual misconduct have continued in southern Syria. In the past, warnings were issued against such acts, however, such caveats have not shown any deterrence.




Decades on, a survivor campaigns to change India law on reporting abuse




While UN agencies and charities maintain an official policy of zero tolerance towards exploitation in conflict zones, they have not been fully informed of the incidence of such crimes.




Fellow aid workers and associates informed BBC that certain women have become so apprehensive about the prevalence of sexual exploitation that they refuse to visit distribution centres.




One worker professed that humanitarian agencies have been outsourcing work to third parties to avoid going into the high-security risk areas.




A survey conducted by the United Nations Population Fund (UNFPA) to monitor gender-based violence in the region, also showed that humanitarian assistance was being exchanged for sex in various governorates in Syria.


The report, entitled "Voices from Syria 2018", said: "Examples were given of women or girls marrying officials for a short period of time for 'sexual services' in order to receive meals; distributors asking for telephone numbers of women and girls; giving them lifts to their houses 'to take something in return' or obtaining distributions 'in exchange for a visit to her home' or 'in exchange for services, such as spending a night with them'."

It added: "Women and girls 'without male protectors', such as widows and divorcees as well as female IDPs (Internally Displaced Persons), were regarded as particularly vulnerable to sexual exploitation."

However, all of these accounts were shared in the report published three years and no real notice was taken to address these issues.

A humanitarian adviser working for a charity, Danielle Spencer heard about these allegations from a group of Syrian women in a refugee camp in Jordan in March 2015 and conducted a focus group to further investigate this issue.

"They were withholding aid that had been delivered and then using these women for sex," Spencer said.

"Some had experienced it themselves, some were very distraught.

"I remember one woman crying in the room and she was very upset about what she had experienced. Women and girls need to be protected when they are trying to receive food and soap and basic items to live. The last thing you need is a man who you're supposed to trust and supposed to be receiving aid from, then asking you to have sex with him and withholding aid from you."

She continued: "It was so endemic that they couldn't actually go without being stigmatised. It was assumed that if you go to these distributions, that you will have performed some kind of sexual act in return for aid."

A few months later, in June 2015, the International Rescue Committee (IRC) surveyed 190 women and girls in Dara'a and Quneitra. Its report suggested about 40 per cent had said sexual violence took place when they were accessing services, including humanitarian aid.

Morocco publisher accused of 'sexual assault'

An IRC spokesperson said: "The assessment concluded that sexual violence was a widespread concern, including when seeking access to various types of services across southern Syria. These services included the distribution of humanitarian aid."

Both reports have been assessed by the BBC. They were also presented in a summit hosted by the UNFPA in Amman, Jordan in 2015.

Following the meeting, announced their course of action and pledged to tighten their security procedures.

The IRC said: "Within our own operations, we launched new programmes and systems to better protect women and girls in southern Syria. Those programmes continue to be funded by a range of donors, including DfID (the UK's Department for International Development)."





This article originally appeared in the BBC.
COMMENTS (1)
Comments are moderated and generally will be posted if they are on-topic and not abusive.
For more information, please see our Comments FAQ