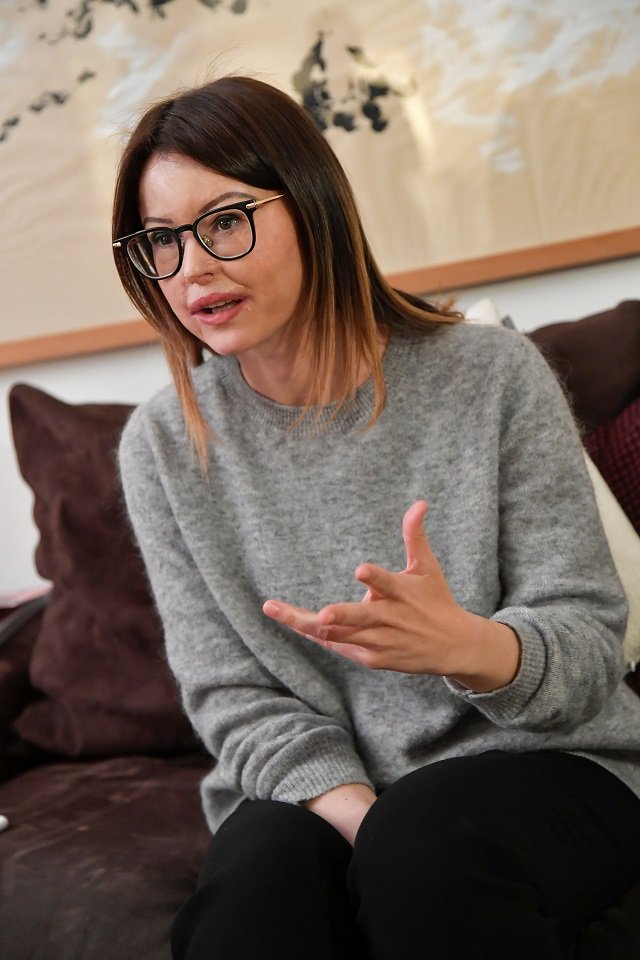 ---
PARMA,ITALY: After overcoming a brutal acid attack organised by an ex-lover, Lucia Annibali is using her power as a symbol of the battle against gender-based violence to take that fight to Italy's parliament.

A lawyer, Annibali has bounced back from almost losing her sight and a raft of facial reconstructive surgery to become a major voice drawing attention to violence against women.

Now she is running in the March 4 election for the centre-left Democratic Party (PD) in the northeast city of Parma.

"After being attacked I thought about how I could best start again," she told AFP.

More than 1 in 10 French women fall victim to rape: study

"I had to find the best way to make the most of my work as a lawyer and realised that politics could be the right way."




Parma is in a left-wing stronghold - famous for Parmesan cheese and Parma ham - and the locals seem well disposed toward the 40-year-old candidate.

It is the city of her renaissance where she went under the knife around 20 times to reconstruct her face and where she was made an honorary citizen in 2015.

"We hope that a woman who has shown such an ability to get her life back on track will make the most of her potential in public life," said Enrico Bruschi, a pharmacist in centre city Parma.

Annibali's life changed forever on April 6, 2013, when returning from work to her home in Pesaro in eastern Italy, a hooded man appeared and sprayed her with sulphonic acid, severely disfiguring her face and almost blinding her.

"My face was cooking, I was screaming so much, there were little bubbles moving on my cheeks," she said later describing the horrendous assault.

As she was rushed to the burns unit of a hospital in Parma, some two-and-half-hours away, Annibali named her former fiance, also a lawyer, who in 2016 would be sentenced to 20 years in prison for hiring two Albanian men to carry out the attack.

Later that year then-head of the Department of Equal Opportunities Maria Elena Boschi invited Annibali to become an advisor, a role she still carries out today.

"The attack changed my life for the better," she now says.

"Regaining my sight and relearning to eat are all battles that make you truly appreciate the value of life."

Italy's domestic violence figures are below the European average of 33 percent, with 27 percent of Italian women over the age of 15 saying that they have suffered physical or sexual violence.

Italy is also lower than Denmark (52 percent), Finland (47 percent), France and the United Kingdom (44 percent), according to the first European-wide study published in 2014 by the EU's Fundamental Rights Agency.

#MeToo talk pushes aside issue of harassment

However, the authors of the report note that women in southern European countries also often keep silent about some forms of violence.

Figures published by Italy's national statistics body Istat show that just 11 percent of Italian women who have been victims of gender-based violence press charges, while over 80 percent of women who are sexually blackmailed at work speak to no-one about the incident.

But the worldwide #MeToo movement against sexual assault and harassment is having an impact in Italy where actress Asia Argento's prominent role in the campaign has brought violence against women to the forefront of public debate.

"If we've been talking a lot about these cases in Italy in recent years, it's because women have armed themselves with the courage to speak out."
COMMENTS
Comments are moderated and generally will be posted if they are on-topic and not abusive.
For more information, please see our Comments FAQ