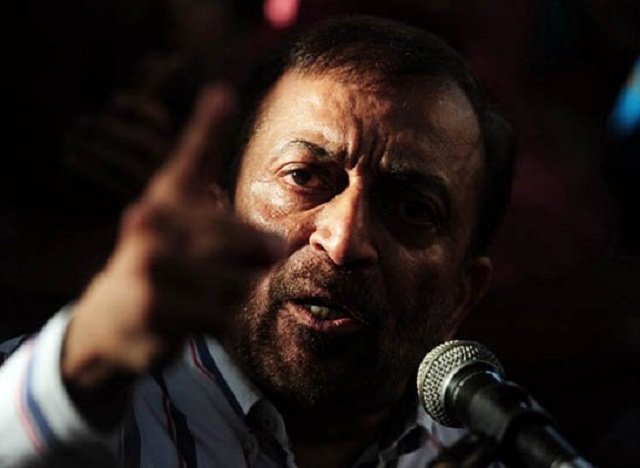 ---
KARACHI: MQM-Bahadurabad group has consented to reinstate Kamran Tessori as deputy convener of the party after the patch-up with PIB group. Some senior leaders of the party are playing an important role in the patch-up.

Contacts between Farooq Sattar and the Rabita Committee that have been continuing for the last 10 days as the result of efforts by these senior leaders have entered an important phase. After the Bahadurabad showed some flexibility on the issue of Tessori, direct talks started between the two groups. Bahadurabad group has offered Sattar that if he comes to the Bahadurabad office, he will be accepted the chief of MQM-Pakistan once again. Sattar is consulting his colleagues on this offer.

Senior leaders are trying to unite the two factions of the party before the Senate elections so that MQM wins at least two seats. If the two groups merge, the organisational set-up may be reworked. It talks fail, the two groups will expedite the legal battle to win the name 'MQM-Pakistan' and the coveted 'kite' election symbol.

MQM-Pakistan reopens two offices in Karachi as ties with PML-N improve

Sources in MQM-Pakistan told Express that the Rabita Committee had developed serious differences with Sattar on the issuance of senate tickets to Tessori and others, resulting in a split in the party. In the wake of the division of the party, some senior leaders including Sardar Ahmed and Khawaja Izharul Hasan played a role to bring Sattar and the committee back on the same page. They had many sittings with both the factions and they are still continuing their efforts.

The PIB group talks were held with Bahadurabad group leaders including Amir Khan, Kunwar Naveed Jamil, Aminul Haq, and Faisal Subzwari. It may be recalled that these were the leaders who had opposed Sattar's decision to issue a ticket to Tessori, which ultimately divided the party.

Sources in PIB said the two groups have reached a silent understanding and a formula is being devised to reach a compromise. The leaders of the two groups are in contact secretly and are deciding the details of the organisational structure after the reunion.

After 30 years, the fate of MQM is still uncertain

Bahadurabad sources said that the amendments to the party constitution by Sattar will be abandoned.

Sources also said that the internal rift in the MQM-P has encouraged PPP, which is contacting individually MQM MPAs and trying to convince them to vote for PPP candidates.

Bahadurabad group leader Aminul Haq told Express that talks between the two factions are under way and in a conducive environment, adding that all issues are expected to be resolved.

Tessori also said that the dialogue is continuing and progressing in a positive direction.