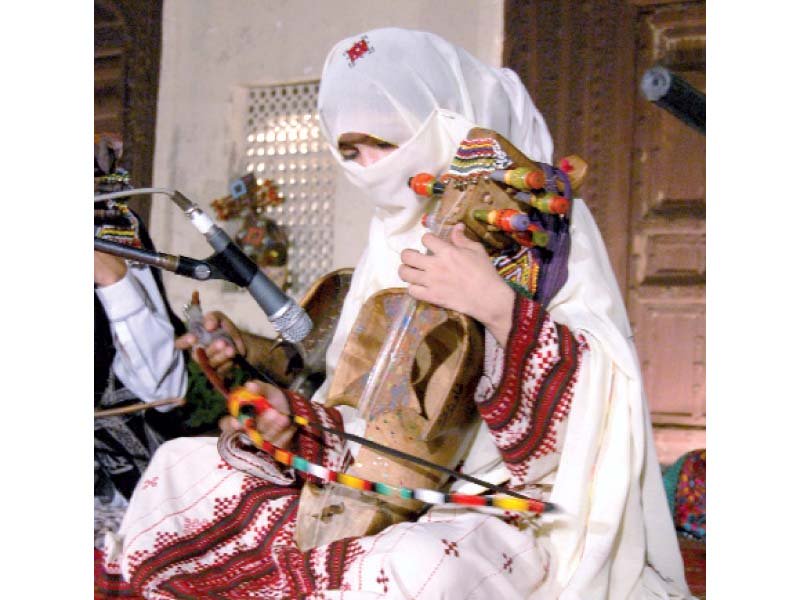 ---
ISLAMABAD: Cultural evening was celebrated here at the National Institute of Folk and Traditional Heritage (Lok Virsa) last night, with renowned classical Hazargi singer, Abbas Neshat.

A large number of music lovers, especially from Hazara community and foreigners attended the musical show besides officials of Lok Virsa.

Abbas Neshat is a young and popular Hazargi singer whose songs are extremely popular among the Hazara community.

Recently, Neshat added a very vibrant performance to "Music from Endangered Languages" during the 3rd Annual Pakistan Mother Languages and Literature Festival, receiving a rapturous ovation from the audience.

Lok Virsa Media Centre was jam-packed with the audience comprising both men and women in almost equal numbers. Neshat performed with great zest, and compelling listeners to applaud lavishly.




The audience enjoyed the musical evening and appreciated the efforts of Lok Virsa for promoting folk music and especially young singers of regional communities.

Lok Virsa had been at the forefront of promoting cultures and artists of diverse communities of Pakistan, keeping in with the tradition of celebrating diversity and making way for a pluralistic society living in harmony.

"Most of our younger generation is ignorant about the Folk and Classic music and providing such platforms is the only best way to educate them about it," Neshat expressed.

"Such events of Lok Virsa help carry forward the legacy of great artists from generation to generation", said Raheel Iqbal, a member of the audience.

Published in The Express Tribune, February 27th, 2018.